Janet Jackson Says Celebrities Eat Kleenex to Lose Weight
Janet Jackson on Piers Morgan: Some Stars "Eat Kleenex" to Lose Weight
On CNN's Piers Morgan Tonight, Janet Jackson talked at length about her constant struggle with self-esteem and body image. The interview, which aired on Tuesday evening, is a revealing look into Janet's past and coincides with the release of her new book True You — part memoir, part advice book on dealing with the pressures surrounding body image.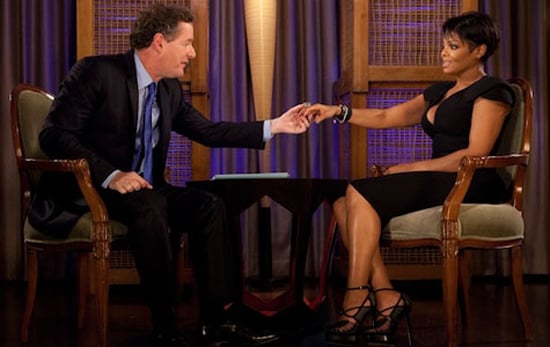 Besides describing her own struggles with weight and body image, Janet gave a revealing look into the extreme lengths that celebrities endure to maintain their weight: "Some of the stories I hear . . . I'm not going to name names (but) this is the worst. Eating tissue, Kleenex, so it fills the stomach. So you're full. So you don't want another bite to eat and so that's what you eat."
Janet admits to only hearing the stories secondhand, but the idea of anyone eating tissue for weight loss is both shocking and sad. It's also a reminder of the unnecessary lengths many individuals put themselves through to look a certain way.