Jennifer Aniston Talks About Working Out 7 Days a Week
Jennifer Aniston Works Out 7 Days a Week — Do You?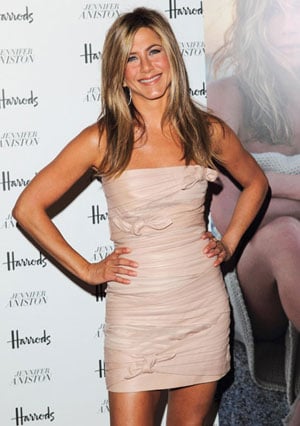 We all know that Jennifer Aniston has a killer rock-hard, toned, and defined body, but she wasn't born with it. Her secret isn't a secret at all. She told the Daily Mirror at the London launch of her new fragrance:
"It's simple. [I] run, work out every day. I do a lot of running — exercise is so important."
Working out regularly is a great habit to get into, although I wouldn't recommend running every single day. It's good to mix it up, to keep your muscles and your mind guessing, which helps avoid injury and prevent workout burnout. It definitely takes commitment to exercise daily, so tell me . . .