Jennifer Hudson Is New Spokeswoman For Weight Watchers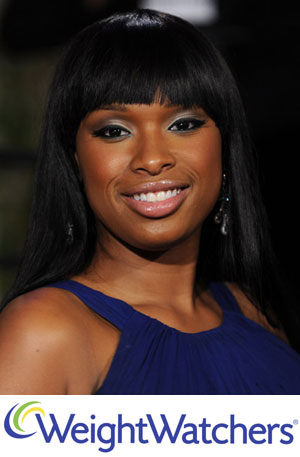 The gorgeous and talented singer and actress Jennifer Hudson gave birth to a baby boy last August, and she looks amazing. You may be surprised to hear that her secret is Weight Watchers, and today she has revealed that she's the newest spokeswoman for this popular weight-loss program. You can expect to see ads coming out featuring Jennifer on Sunday. The 28-year-old Oscar winner says,
"With Weight Watchers, I am enjoying the weight loss because I'm doing it the right way — I feel empowered with what I've learned, everything from portion control to what foods will help keep me satisfied. It's a lifestyle change, not a diet."
Jennifer appreciates how the program easily adapts to her busy life, saying, "I can follow the plan no matter where I am, still enjoy my favorite foods and even use the iPhone app to track my points." How tech-savvy of her!
This momma is no stranger to weight issues. When appearing as a contestant on American Idol, Jennifer was unfairly called "the big girl." And for her role as Effie in Dreamgirls, Hudson gained more than 20 pounds, then lost it before the premiere. By the looks of it, Jennifer seems to be loving her new healthier lifestyle, so hopefully Weight Watchers can help her stick with it.
Jennifer isn't the only celeb dropping pounds with this program. Both Tina Fey and Jenny McCarthy found success. Tell me, have you tried Weight Watchers, and if so, what did you think?