Jennifer Hudson Talks About Weight Loss on Jay Leno Show
Jennifer Hudson Says Fiancé Isn't Used to Her New Body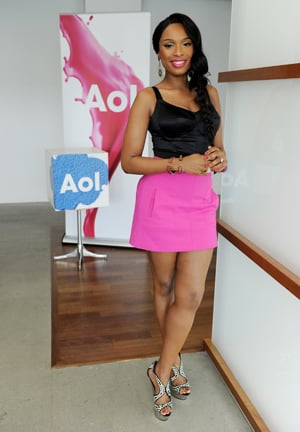 Eighty pounds and one year later, Jennifer Hudson's weight loss is still a hot topic — even with Jennifer's fiancé, David Otunga. At a recent appearance on The Tonight Show With Jay Leno, the star commented on the fact that David is still adjusting to her new look, saying, "He doesn't like change very much." She went on to say that it sometimes bothers him at how long she takes to get ready:

"He fusses at me like, 'Why do you have to get all dressed up to go out and why can't you just go out like you used to?'" said Hudson. "And I'm like, 'I'm a walking billboard now honey!'"
Earlier this year, Jennifer told Ellen that one of the perks of having a slimmer frame are all the clothes that she now fits into.