Jennifer Lopez and Khloe Kardashian Love Their Curves
Loving the Hug of Their Curves
This week, the message in my neighborhood says one thing: people are going for it. There are more bikes and runners on my street, yoga mats have replaced takeout, and the gym is uncomfortably packed. Come January, this kind of behavior is pretty commonplace. The new year always seems to be the time when people set fitness goals, or at the very least, try to lose those extra holiday pounds.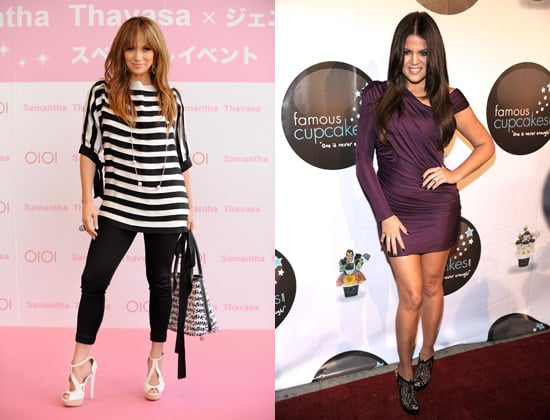 But at a time when many of us are focusing on dropping the weight, Jennifer Lopez and Khloe Kardashian are declaring they love their extra little something to grab on to. I'll admit, it's refreshing to me when people in the public eye embrace their curves. It's nice to see that they aren't completely obsessed with their image, and I think it helps set realistic expectations to the public — especially since even the skinniest girls are getting airbrushed these days!
To hear what these two are saying about their curves,
.
J Lo admits that as she's gotten older, her obsession with exercise has waned. And although she still works out, she's learned to embrace her curves — especially her butt, which she admits to being proud of: "It's true I could serve coffee using my rear as a ledge."
Khloe Kardashian is also proud of her curvy figure and refers to her extra weight as "love curves." Since her marriage, the reality television star has gained seven pounds. Weight gain, as you know, is not unusual when you're in a relationship.
Make no mistake, I applaud any of you who are determined to drop some pounds this year. Just keep in mind that being healthy isn't always about weight on a scale, it's also about how you feel about yourself. So get out there, and get fit!