Jessica Alba Exercising Two Weeks After Giving Birth
Jessica Alba Hit the Gym Shortly After Giving Birth — Did You?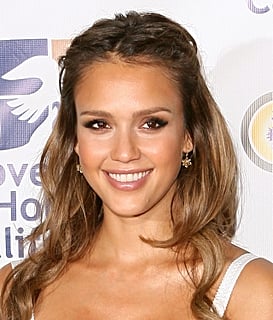 Just two weeks after giving birth to daughter Haven, Jessica Alba is already back at the gym. Last night Jessica tweeted: "I did my first day of wrkout [sic] since I had the baby, just cardio for 40 min. — it's a start. Anyone else starting a fitness regimen?" Jessica went on to tweet that her doctor gave the OK to resuming a fitness routine. Jessica is keeping it light though by sticking to the stationary bike and elliptical machine. Jessica debuted her postbaby body a few days ago, and it looks like she's having no problems dropping the baby weight.
When it comes to exercise after pregnancy, it varies from woman to woman depending on her birthing experience. After delivery, always check with a doctor before resuming any exercise program and make sure to approach it with caution and moderation.