Jessica Biel Wants to Climb Mount Everest
Jessica Biel Is Looking Toward Everest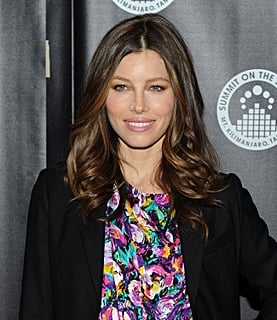 Back in January, actress Jessica Biel endured a six-day journey to reach the summit of Mount Kilimanjaro for the Summit on the Summit cause. The expedition must have left a lasting impression on the actress because she now has Mount Everest in her sight. The actress told Us Magazine at the premiere of Summit on the Summit: Kilimanjaro that she "would love to trek to an Everest base camp" and that it is her "next goal."
The Everest base camp that the actress wants to trek to only stands at 17,000 feet — no biggie, right? She says the climb should be easier this time around since the route is 2,000 feet fewer than her trek up Kilamanjaro: "I feel like I could handle that [Everest] a lot better for a longer period of time, so that's my next expedition."
Just as she experienced in her trek up Kilimanjaro, Jessica will face harsh changes in weather, altitude, and terrain when climbing Everest. But for the star, it's more of a mental challenge.
"It was really mental," she says of her Kilimanjaro climb. The key, she adds, is "to not let your brain play a trick on you — to keep motivated — to keep inspired even when you're feeling nauseous and your head hurts and you're uncomfortable thinking, 'What am I doing here? This is crazy? This is really, really hard!'"
If you're interested in seeing Jessica's journey up Kilimanjaro, check out the Summit on the Summit documentary, which airs March 14 at 9 p.m. EDT on MTV.