Jillian Michaels Confirms Cara Castronova and Brett Hoebel as New Trainers on The Biggest Loser
Jillian Michaels Confirms Identities of New Biggest Loser Trainers as "Cara and Brett"
For the last month there's been a guessing game going on over the Internet: Who are the two new trainers on The Biggest Loser? We even got in on the action by throwing out our own guesses on who they might be. But while all of this was going on — including NBC dramatizing, dragging out, and hyping the identities of its "two mystery trainers" — Jillian Michaels confirmed their names in an under-the-radar interview with TV Grapevine last year:
"I don't know the girl; I don't know Cara, um, but I do know Brett, and I think he's fantastic. I took Caporiea classes with him in New York, which is how they found him to be on the show. Because I was like, 'This guy is bad-ass.' I just love him. Like I said, I haven't met Cara. I know she's a boxer, I know she's an actress, but I'm really looking forward to meeting her."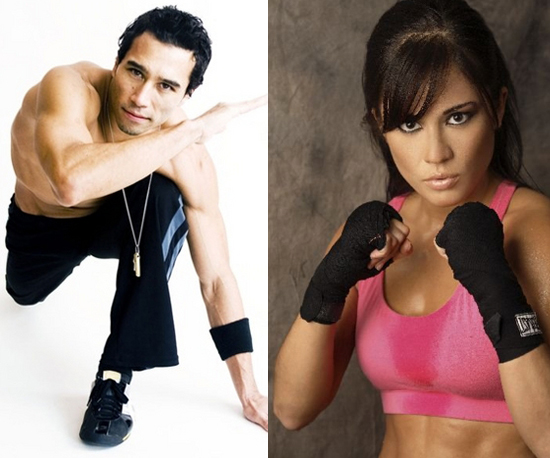 Given that Jillian had yet to meet the new female trainer at the time of this interview, it's got to be several months old, if not more. I'm actually a little surprised at the implication that Jillian had not met Cara before she was cast as her replacement. Based on what Jillian does say, I think that our guesses on the new trainers' identities are right on the money: Brett Hoebel and Cara Castronuova. Now we just have to wait for NBC to give the big reveal to confirm what we (and the rest of the Internet) know already.
Updated on 1/18/2011: On tonight's episode of The Biggest Loser, Brett Hoebel and Cara Castronuova were revealed as the show's "unknown" trainers. We had it right all along!
Source: IMDbPro