Jillian Michaels Releases Meal Replacement Shake: Jillian Michaels Ultimate Shake
Jillian Michaels Sells Meal Replacement Shake: Cool or Not?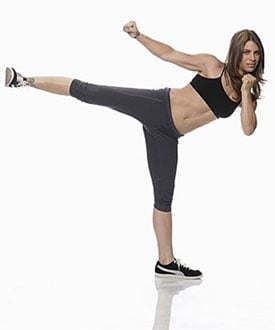 Fitness trainer Jillian Michaels is adding a meal replacement shake to her line of diet supplements. Called the Jillian Michaels Ultimate Shake, it's the trainer's first drink and will come in two flavors: French vanilla and Dutch chocolate. In a press release, Jillian describes the shakes as "high in protein, low in calories, rich in B6, B12, antioxidants, and fiber, contain no artificial flavors, colors, or sweeteners, and best of all, they're absolutely delicious!" They clock in at 180 calories.
While I don't mind a shake as a midday pick-me-up, I need a little more than 180 calories for a meal. Besides, I've never been a huge fan of liquid diets; I like getting my nutrients from fruits, veggies, and whole grains.
What do you think of the Jillian Michaels Ultimate Shake — smooth move or down the drain?