Jillian Michaels Seeking Legal Action Against Los Angeles Times For Calling Her a Fraud
Jillian Michaels Shames the LA Times For Calling Her a Fraud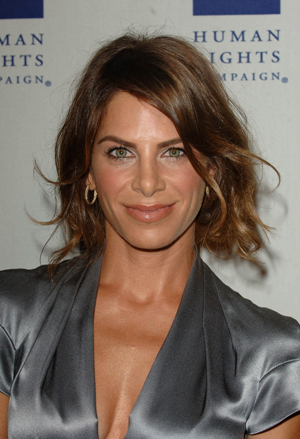 There's some serious mudslinging going on in the fitness world: earlier this week, the Los Angeles Times printed an op-ed piece on trainer Jillian Michaels. Author James S. Fell, a certified trainer and health author, slams Jillian, calling her "an actress playing the role of fitness trainer on TV" with "regular displays of poor technique and unsafe training practices."
James's opinion is stirred, in part, from Jillian's latest fitness DVD: Shred-It With Weights Kettlebell Workout. In the op-ed piece, James also speaks to a kettlebell expert who calls her technique "appalling" and unsafe. This isn't the first slam against Jillian's kettlebell DVD; if you search "Jillian Michaels kettlebell" on Google, the first page is awash from trainers calling her kettlebell technique improper. (Personally, I haven't seen the video.)
Jillian is not taking the Los Angeles Times piece lightly. The trainer told Us Weekly that she'll be going forward with legal action: "They didn't do any of their homework. They flat-out [lied]. It's defamation, it's libel, it's full-on." As for her credentials, Jillian responded by saying, "I currently own two certifications, one of which doesn't expire. I developed my own continuing education program for trainers, with sports medicine doctors. I've been a trainer since I was 17 years old for 19 years." Jillian's fans are in her corner, offering more than 1,000 comments of support via her Facebook.