Jillian Michaels Tweets About Adopting Children, Quitting The Biggest Loser, and Kettlebell Certification
Jillian Michaels on Mommyhood, Quitting TV, and the Kettlebell Critics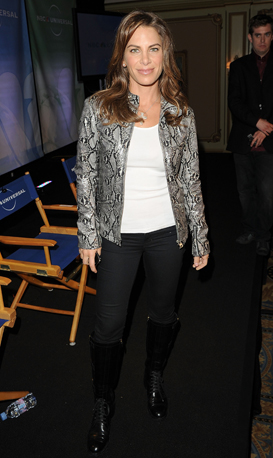 There is a reason I follow celebrity trainers who tweet: it's often the best place to find the latest breaking news in their lives. And, it's often uncensored, honest, and timely. If you follow trainer Jillian Michaels on Twitter, then I'm sure you've been glued to all her recent developments:
She's having a baby! Jillian is taking the next year off to focus on becoming a "mommy." The trainer is looking to adopt — not one, but two children! — and she's currently in a home study process with an adoption agency. While she says that it "doesn't matter to me" if they're boys or girls, she is planning to adopt from Africa. This decision has nothing to do with the Women's Health article from earlier this year, which quoted the trainer as saying she, "can't handle doing that [pregnancy] to my body." Jillian told the Los Angeles Times that she was misquoted and that she can't have children because of medical issues.
Season 11 of The Biggest Loser will be her last. We've got one more season to see Jillian whip individuals into shape, since next year's season will be her last. FitSugar favorite Bob Harper will stay on the show, and will be joined by two new trainers. NBC is keeping the new trainers' identity a secret, but we do know from Jillian that one is definitely a female. Contestants on season 11 will have the option of working out with Jillian and Bob or the newbies.
She slams her kettlebell critics for good. Jillian has taken a lot of flak for her kettlebell techniques, which reached a climax in a controversial LA Times op-ed piece calling her a fraud. Via Twitter, Jillian's bud Bob Harper tweeted: "we're officially kettlebell certified. Tell all those A$$&$@"@ to suck it." Both Bob and Jillian worked with "kettlebell master" Paul Katami, who is affiliated with the Kettlebell Concepts certification program.