Jogging Helps You Live Longer
This Weekend, Go For a Jog
In the midst of all your margarita- or mint julep-fueled celebrating this weekend, here's a reminder to pull on your running sneakers and go for a jog: a new study has found that regular jogging can help you live longer.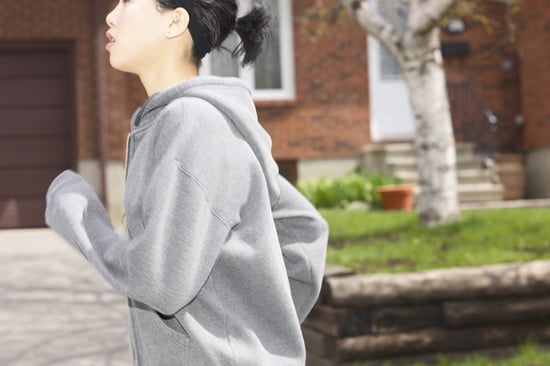 The study compared joggers and nonjoggers as part of a larger Danish study that's been tracking 20,000 people for over 30 years. Researchers compared about 2,000 joggers from the study with nonjoggers and found that the joggers were 44 percent less likely to die from any cause compared to those who didn't jog, and in general had longer life spans — up to six years longer. Running and jogging can help lower your risk of many diseases and conditions, like high blood pressure, cancer, and high cholesterol, so it's no surprise that the regular joggers in the study were healthier overall.
The good news is that you don't have to become a serious runner to reap the benefits; researchers say that the most benefits came from jogging at a slow or average pace (not strenuous enough to feel too out of breath) for one to two and a half hours a week, and it's fine to break your jogs up into a few sessions during the week. Why not start now? Here's an easy jogging-walking workout for you to try this weekend.