Joining an Exercise Group
Make New Friends and Keep Your Goals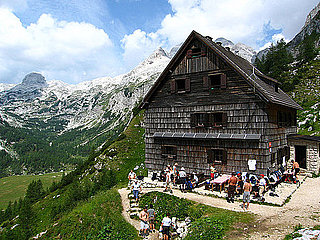 Some of us like to work out with buddies, and some prefer the solitary approach, but we all can appreciate how our fitness goals connect us to others on a similar workout mission. Finding a group of like-minded exercise buffs can be a great way to meet new people while also motivating yourself. My friend recently finished grad school and moved to a new city, and while she loves her town and her new career, moving to a place where you don't know anyone can be a little intimidating. She decided to join a rock climbing group on Meetup, a social website that aims to gather people with similar interests into groups that meet every few weeks.
Meetup has many fitness-related activities to choose from in any given city, like hiking, team sports, or kayaking, so it makes it easy to find the perfect exercise group to join. When choosing a group, think about your social and fitness goals. Joining a yoga group is great if you want to step up your knowledge of poses, but may not be the best place to socialize. Or if you know you aren't into competitive sports but still want to find a group that encourages communication, try a dance or hiking group. Either way, you may come out of the experience with a new friend or two, or maybe a roster of workout buddies to keep you on track!
Have you ever used Meetup or another exercise group to find friends with similar fitness goals?
Source: Flickr User 29cm