Josh Duhamel Says Fergie Is Competitive During Workouts
Josh Duhamel Says Fergie Is Competitive During Workouts — Are You?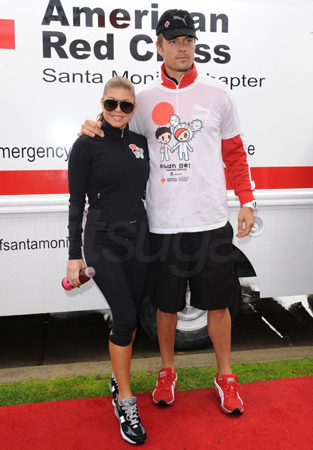 When Josh Duhamel and Fergie work out together, it's a dose of healthy competition that keeps the couple from slacking off. At a recent Reebok event, Josh told People that Fergie is the more competitive of the two and that she likes seeing which one of them can outdo the other in their workouts. "She's likely to say, 'Let's do one more mile,' and every time she finishes a workout she says, 'The glory is mine!' meaning she actually got up and did it." Josh says that it's all in good fun and a way for the couple to motivate each other to do their best. It's definitely paying off. Josh and Fergie are both in stellar shape and are often seen around Los Angeles together working out with trainer Don Brooks.
Working out with a partner has its pros and cons, and competition is definitely a factor. It's fun to push each other during a workout by anteing up like Fergie does. But, on the other hand, losing might be all it takes to feel discouraged and cause you to give up altogether.