Joy Bauer Warns Dieters Not to Eat the Same Meals Daily
Do You Eat the Same Meals Daily?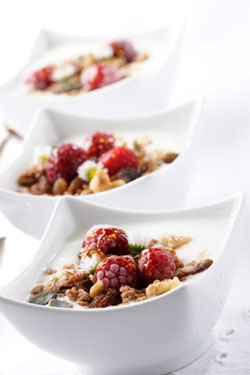 Are you one of the millions of Americans following a diet right now? If so, you may be chowing down the same ho-hum eats day after day in hopes of dropping a pound or two . . . or 10. The Today Show nutritionist, Joy Bauer, recently doled out some advice that I thought was worth echoing.
She warns dieters not to repeat the same meal two days in a row, even if it's healthy and low-fat. The change in menu will keep one from getting too bored with their eating habits and help them stay the path and meet their weight loss goals.
Do you have a meal time routine that stays the same or do you change up your food choices every day?