Jump Rope For Cardio
Fit Tip: Ditch the Intervals, Add a Jump Rope
If you're familiar with the benefits of intervals while breaking a sweat, consider grabbing a jump rope the next time you head out for a run. Similar to intervals, jumping rope is one of the best ways to work out: not only does it burn 330 calories in just 30 minutes, but it also helps strengthen your muscles and improve your posture, all while you increase your endurance and heart rate. But 30 minutes of straight jump roping is a pretty hefty challenge, so incorporate this fat-burning tool into your runs for the best of both worlds.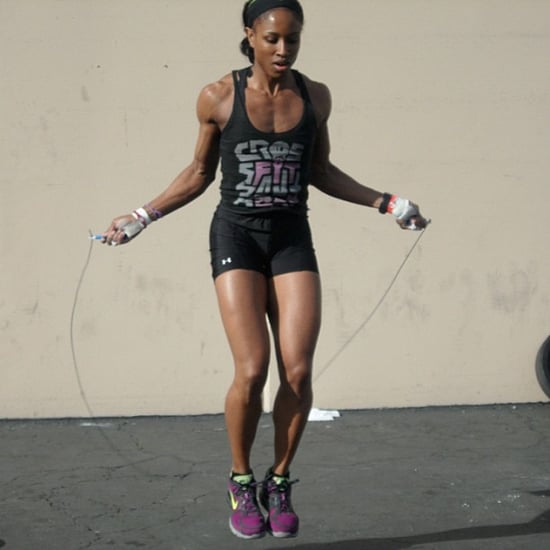 To make the most of the jump rope, use this inexpensive tool at both the beginning and end of a cardio session. Here's how to incorporate it into a workout:
Kick-start your run by warming up with 10 minutes of jumping rope. This will quickly warm up your muscles (preventing injury) and increase your heart rate. The jump rope is also a great tool for improving posture that can easily transition into proper running form. Best part? You can jump up and down, side to side, or forward and backward — the variety is endless. Varying your steps will target different muscles and also prevent boredom, while warming up your entire body.
Take to your cardio! If you're at the gym, try this treadmill series, or head outdoors with this run, walk series.
Complete your cardio session with an intense burst on the rope. For two minutes, go all out, holding nothing back! Going all out at the end of your workout is especially beneficial if you are training for a race because it mimics the last moments of competition.
Cool down with a stretching series or your favorite yoga postures. Don't forget you can use the rope to stretch out your hamstrings and your calves too!