Kara Goucher on Losing Baby Weight and Training For Olympics
Kara Goucher: Losing the Baby Weight Was a Marathon in Itself
Losing weight can feel like an Olympic-sized task, even for elite athletes like marathoner Kara Goucher. After giving birth to her son in September 2010, Kara started training for the 2012 Summer Olympic trials. With a time of 2:26, she secured a spot as one of three female runners who will be representing the US at the London 2012 Summer Olympics. But it wasn't easy. Check out what she told Redbook about the new workout challenges she faced after pregnancy.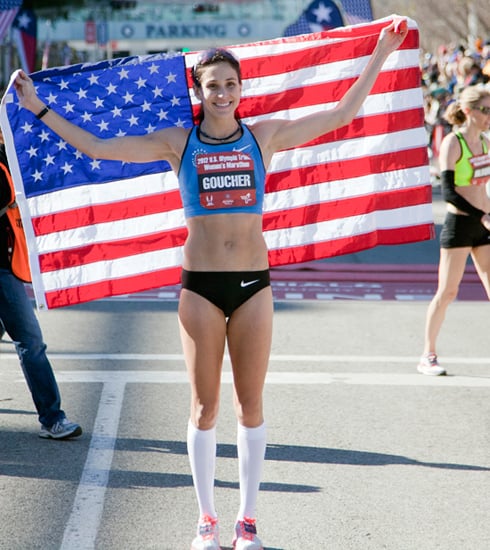 "It took a full year before I felt like myself again. I'd see all these celebrities who lost the weight so quickly, but I couldn't lose the last five pounds — and I was running over 100 miles a week! What was even harder was getting back into the competitive mind-set. I ran when I was pregnant, but the number one rule is to never push yourself. I had to relearn how to push through the pain."
Depending on the day, Kara runs 90 minutes and then lifts weights for an hour, runs 12 to 16 one-mile repeats, or does a steady 22-mile run. She heads home to take a nap, plays with her son, Colt, till 4 p.m., then runs for another hour and stretches. She runs twice a day, every day, and logs 120 miles a week. Talk about dedication! You can cheer for her and the rest of the US women's marathon team on Aug. 5.