Kate Middleton Loses Weight Before the Wedding
Kate Middleton Looks Svelte Before the Big Day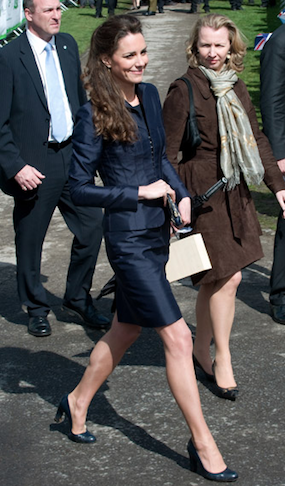 We're in the final homestretch before the royal wedding between Kate Middleton and Prince William, and after seeing recent photos of Kate's visit to Witton Country Park, it looks to me that Kate's already tiny frame is even smaller. Perhaps speculation that she turned to the Dukan diet is true? It's also rumored that the restrictive high-protein, low-carbohydrates diet is followed by her mother, so this could be the case.
It's understandable that a bride wants to look their best on the big day, but it's important to know that getting in shape and losing weight is a lifestyle change that takes time, patience, and hard work. A healthy and reasonable weight-loss rate is losing a maximum of two pounds a week, which means avoiding fad diets and extreme exercise regimens.
Did you lose weight for your wedding? If yes, how much? Please leave your remarks in the comment box below.