Kate Upton's Diet and Fitness Routine
How Sports Illustrated Cover Girl Kate Upton Stays Healthy and Fit
After being named the Sports Illustrated Swimsuit Edition's "Rookie of the Year" in 2011, Kate Upton is this year's cover girl! The five-time equestrian champion has showed off her curves in campaigns for big names like Guess, Victoria's Secret, and Dooney & Burke. On being fit, Kate told The Daily, "It's really important to stay slim for the industry . . . but you still want to have a body." Here's the scoop on how Kate maintains her model curves.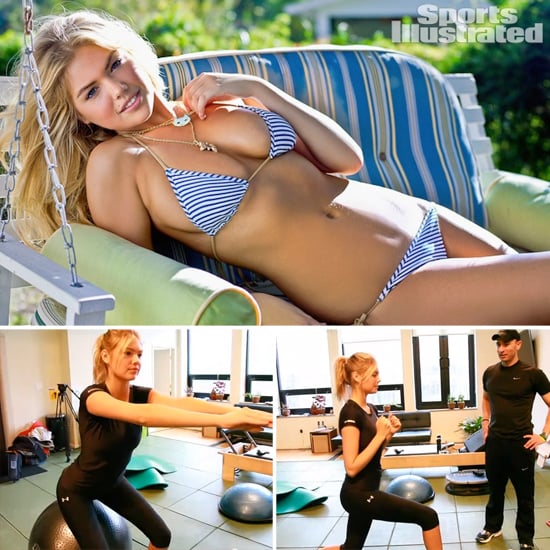 Kate's fitness regimen: Like many of the industry's top models, Kate trains with former competitive swimmer Justin Gelband. Justin told Shape that he "incorporates multidirectional exercises" into Kate's training sessions. To keep things fresh, Justin changes up the types of workouts he and Kate do together (Pilates and kickboxing are favorites) and uses a variety of equipment like medicine balls and exercise bands.
Kate's diet: For Kate, it's all about living a healthy lifestyle. Kate has said in several interviews that it's important for her to watch what she eats, but she doesn't go on any sort of special diet to prepare for a shoot or runway show. Her splurge? The occasional treat of ice cream or french fries.
Photos courtesy of Sports Illustrated and The Daily