Kate Winslet Body Image, Diet, and Exercise Quotes
Words to Live By: Healthy-Living Quotes From Kate Winslet
Happy birthday, Kate Winslet! We love the Oscar-winning actress, who turns 38 on Oct. 5, because she's never been shy about criticizing Hollywood's lust for body perfection. She even successfully won a libel case in 2009 regarding it, when she sued the Daily Mail for claiming that she was lying about her exercise regimen. Here are seven ways Kate Winslet inspires with her healthy outlook.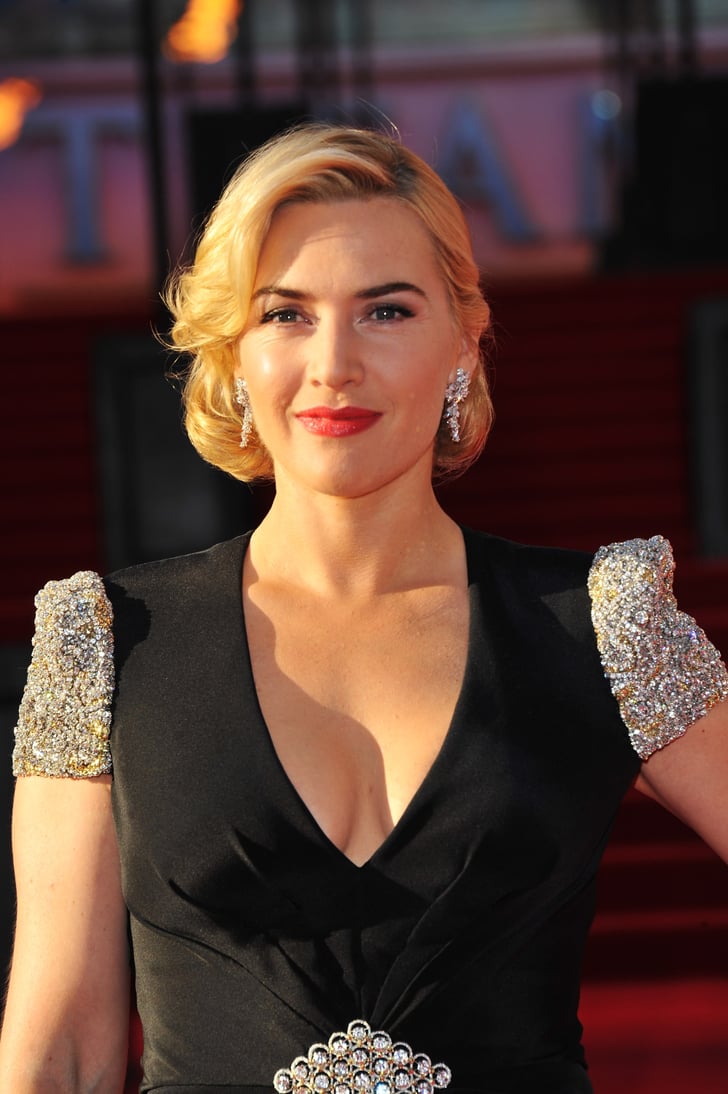 She accepts her body: "Nobody is perfect. I just don't believe in perfection. But I do believe in saying, 'This is who I am and look at me not being perfect!' I'm proud of that," she said in the Sydney Morning Herald in 2008.
She wants to be a role model for her daughter: Kate recently told a German magazine, "I accept my body. I accept how I am and make the best of what I am given. Children orientate towards examples. That's why I talk solely positive about my body in front of my daughter."
She's an advocate for healthy body image: When asked by Italian Vanity Fair if she was tired about talking about her weight, Kate replied: "I believe it is important to go on insisting that normality is not what we are exposed to. Honestly, among my acquaintances there is no woman wearing XS. No, sorry, there is one: my daughter. The point is that Mia is 11 years old."
She fits in exercise: "I don't go to the gym because I don't have time but I do Pilates workout DVDs for 20 minutes or more every day at home," she's said in Elle UK.
She eats sensibly: "I still don't believe this craziness for being skinny, but I eat sensibly and I don't stuff down chocolate biscuits," Kate also told Elle UK.
She's against plastic surgery: "I don't have parts of my body that I hate or would like to trade for somebody else's or wish I could surgically adjust into some fantasy version of what they are," she told Glamour last year.
She doesn't stress about pregnancy weight: Kate says she's been eating healthfully during her current pregnancy, but isn't going to join the throngs of celeb moms who race to lose the baby weight. "I don't know how much I can be bothered to have to lose the weight. It's such a pain . . . I'm not one of those people for whom it magically drops off," she says.