Katee Sackhoff Discusses Her New Fitness Plan For Her Role on 24
Do You Avoid Heavy Weights Because It Makes You Look Too Bulky?
I'm so envious of BuzzSugar! She was lucky enough to catch up with Katee Sackhoff last week about her new role on the popular series 24. If you're a major sci-fi geek like I am, then I don't have to tell you that Katee kicked some major ass playing fighter pilot Kara "Starbuck" Thrace on the cult favorite Battlestar Galactica. She also played tough girl Sarah Corvus on the short-lived series Bionic Woman.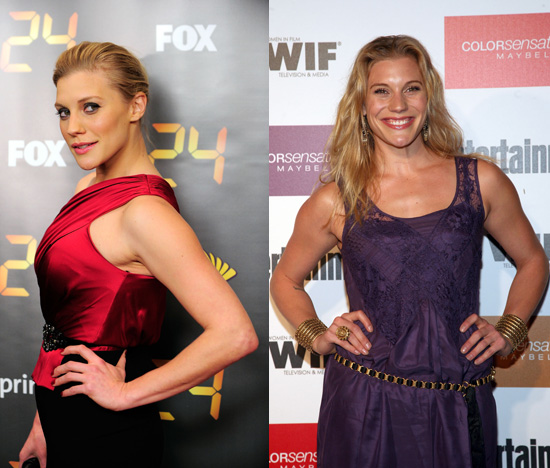 Although it's unlikely that she's abandoning her tough girl image for 24, Katee did say that her new role doesn't require her to do any heavy lifting.
"I used to [lift heavy weights] 'cause I needed the bulk and I needed to look like I could beat up a guy," Katee said. "I don't need that anymore.  I've leaned out and I can be more delicate than I could before. It's afforded me less time at the gym, it's just more cardio now."
You'll still catch her at the gym every day, though. Not only is staying in shape part of her job, it's just who she is: "I grew up athletic and it's who I'll always be," she said.
Katee is not the first star to lay off the heavy weights to avoid looking too muscular — earlier this year, actress Kristen Bell shared the same sentiment in an interview. I'm curious how you feel about it . . .