Katy Perry Exercise
Katy Perry's Body-Sculpting Secret
How does Katy Perry stay in shape? Self talks to her trainer, who dishes on her go-to body-sculpting secret.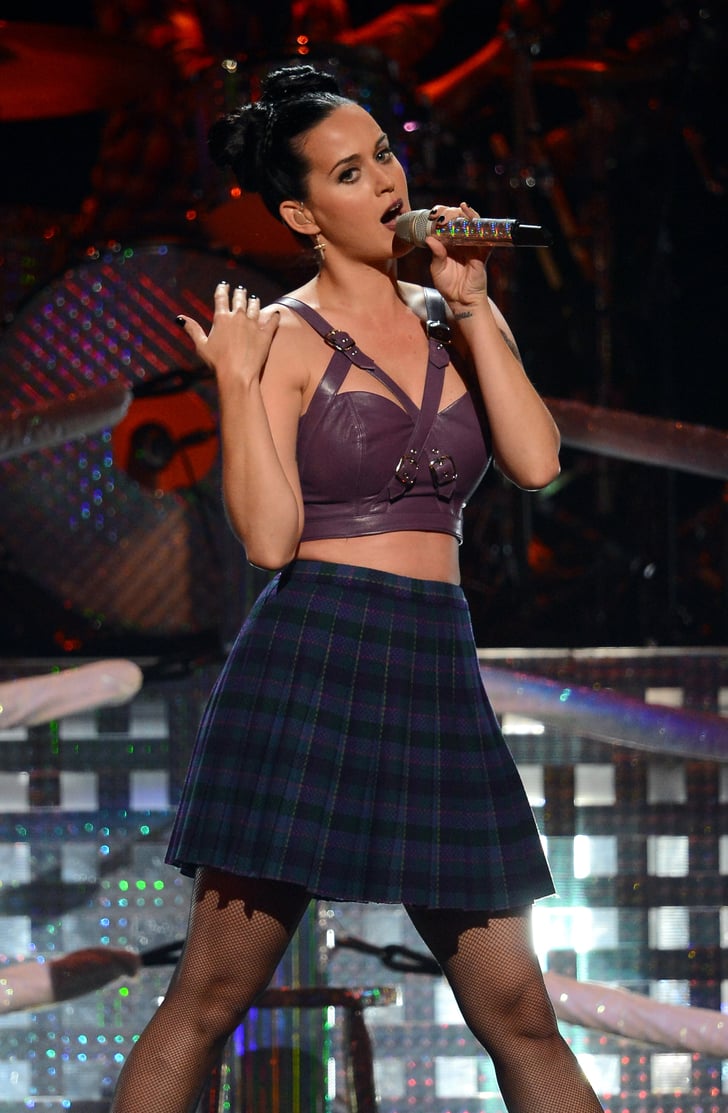 Have you been celebrating the release of Katy Perry's new album, PRISM, too? Listening to every track on repeat? Maybe?
Hey, we're not judging.
We named her our Body Crush in Self's November issue and got a chance to chat with her trainer, Armando Alarcon, who told us how the singer keeps up her stamina while belting out "Unconditionally," "Walking on Air," and, of course, all those Oh-oh-oh-oh-oh-oh's in "Roar."
Alarcon said that Katy needs good, really loud music to get her going. And they do a lot of moves that elongate and engage the whole body. "You use your whole body every day, so why wouldn't you workout the exact same way?" Alarcon told us.
Well put, sir!
Try this full-body toner to get Katy's sexy-strong figure (it's a go-to move):
Start in low plank position. Press up to top of push-up. Jump feet toward hands, then back. Lower to forearms for 1 rep. Do 20 reps.
Yes, we're tired just thinking about that sequence. But it's totally doable and sure must be effective. She looks amazing, don't you think?
While on the road, Katy stays in shape with a ton of cardio: elliptical, running, and jumping rope (we were totally impressed with her jumping-rope-while-on-stage abilities at the VMA's earlier this year). Try it for 15-20 minutes for a serious cardio blast — extra points if you can belt out a new PRISM tune, too.
More from Self.com: