Keep Halloween Healthy by Planning a Party
Halloween Survival Tip: Host a Halloween Party
With so many treats lying around, Halloween can be a hard time to keep things healthy — suddenly you're one fun-sized candy away from a whole bag! And this is exactly why my mom throws a Halloween party almost every year. Since she freaks out at the sight of too much chocolate (sorry, mom!), a party is an easy way for her to control what treats are around the house.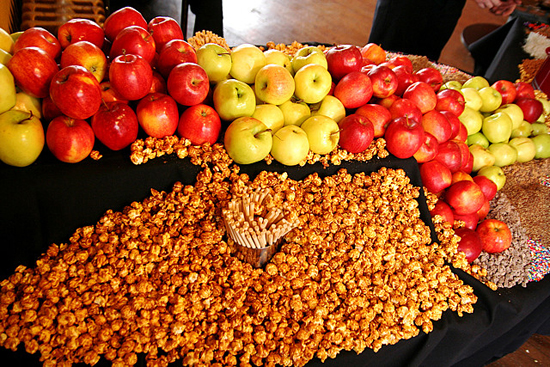 You're probably thinking that my mom is really uncool, but her parties are F-U-N. Instead of making the whole night about candy, we play games, have a costume contest, and watch scary movies. And, yes, there is candy — just not 50 houses worth of treats. She puts bowls of candy around the house, along with healthy treats, "real" food, and non-candy treats, too. It's amazing how much fruit and veggies kids will eat if you just offer it to them.
If you're worried about having too many bags of candy, throw a Halloween party this year. Set up a Jack-o'-lantern carving station, bob for apples, and make your own haunted house — it's a fun way to not go overboard on Halloween!
Source: Flickr user Stevendepolo