Kelly Ripa Workout Tips From Her Trainer
How Kelly Ripa Stays Healthy, Fit, and Happy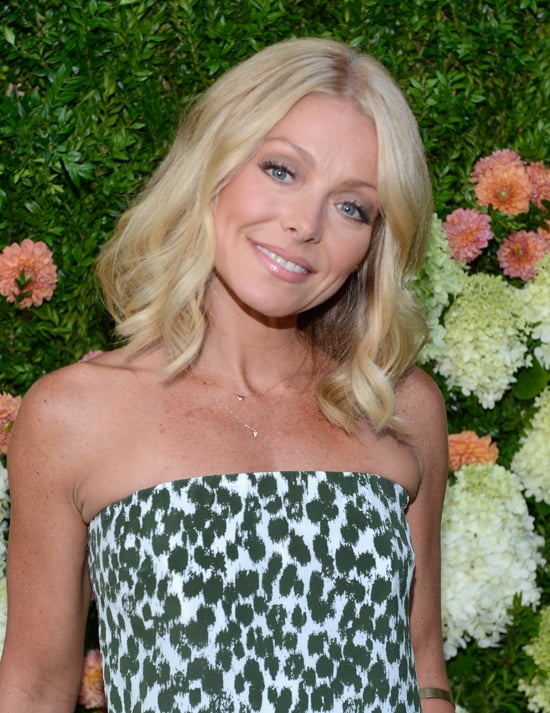 Happy birthday, Kelly Ripa! This talented woman turns 43-years-old today, and we're always impressed how she looks fit and fabulous — while rocking a big radiant smile across her face! After speaking with her go-to trainer Anna Kaiser at a Class FitSugar event in NYC, we got a little more insight on how this talented talk show host works every day to keep up her fit physique and healthy lifestyle.
She doesn't discriminate: Kelly loves Anna's hybrid dance class AKT in Motion for sculpting her body while still keeping her heart rate up. However, Kelly doesn't believe in just doing one workout: she's known to mix things up with a little indoor cycling or has even "run a 5K when she's on vacation," says Anna. Cross-training as Kelly does builds up your endurance and strength more than sticking with the same old workout every day. Beyond challenging your body, varied workouts end up feeling more exciting and engaging.
She celebrates her hard work: Curious about Kelly's favorite part of a workout? It's the moment once it's over, says Anna! She explained candidly that after a really hard workout Kelly loves nothing more than to lie down on the floor, "ready to take a nap." After she's pumped up her endorphin levels and completed a strenuous workout, Kelly is living proof that there's nothing wrong with taking a moment to celebrate and relish the benefits of hard work. Then it's time to move on with your day with a clear head and happy outlook.
If you want to work out like Kelly, tune in to our 10-minute arm workout and 10-minute butt workout — designed and led by her awesome trainer Anna!