Kendra Wilkinson Cheat Foods on Road Trip
Speak Up: What's Your Favorite Cheat Food?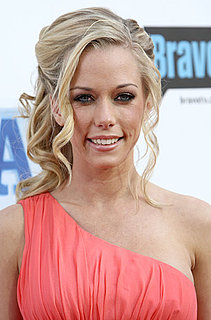 This week, reality TV star Kendra Wilkinson has been road trippin' with her family and tweeting all about it. When you're visiting a small town or limited to roadside food, it can be hard to stay on track. Kendra's solution: cheat, cheat, cheat. Instead of staying on track while on the road, Kendra has decided to embrace her surroundings and is eating local Missouri fare like chili dogs and chocolate. This is definitely not normal eating for Kendra — after giving birth to her baby in December, she dropped 25 pounds in just two months through diet and exercise.
Like Kendra, I definitely give myself license to cheat a little — especially on vacation. I never pass up a plate lunch in Hawaii, and even though I rarely eat pizza, I always sneak in a slice when I'm in NYC. I've even been known to stop at In-N-Out Burger after driving home from a strenuous climbing trip. It's not how I normally eat, but when I'm on vacation I give myself license to indulge just a bit.
How about you — what's your favorite cheat food?