Kerri Walsh Gives Birth to Baby Boy Sundance Jennings With Picture
Congrats to Olympian Kerri Walsh on Her Latest Addition!
We are so happy to share that our guest blogger Kerri Walsh gave birth to a healthy baby boy late last night. Baby Sundance was welcomed into the world by two-time Olympic gold medalist Kerri and her husband Casey Jennings at 9:59 p.m. Wednesday in Torrance, CA, reports People. We first got wind of the exciting news from Kerri herself via Twitter: "he's here!! and he's amazing!"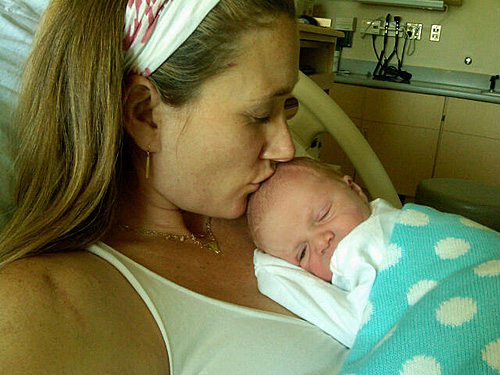 We can't believe that it was only earlier this week that she was sharing pregnancy stretches with us. Baby Sundance weighed in at 6 lbs., 12 oz., and joins big brother Joseph Michael to round out the Jennings crew. Joseph was born just short of a year ago and is celebrating his first birthday on Saturday. It looks like there will be a lot to celebrate in the Walsh-Jennings household this week. Way to go Kerri — we are all so happy for you here at FitSugar!