Keto Frozen Fruit Drops
These Frozen Fruity Keto Treats Will Be the Highlight of Your Summer
Load up on healthy fats with these keto and AIP Raspberry Coconut Drops made with zero refined sugar, via PaleoHacks.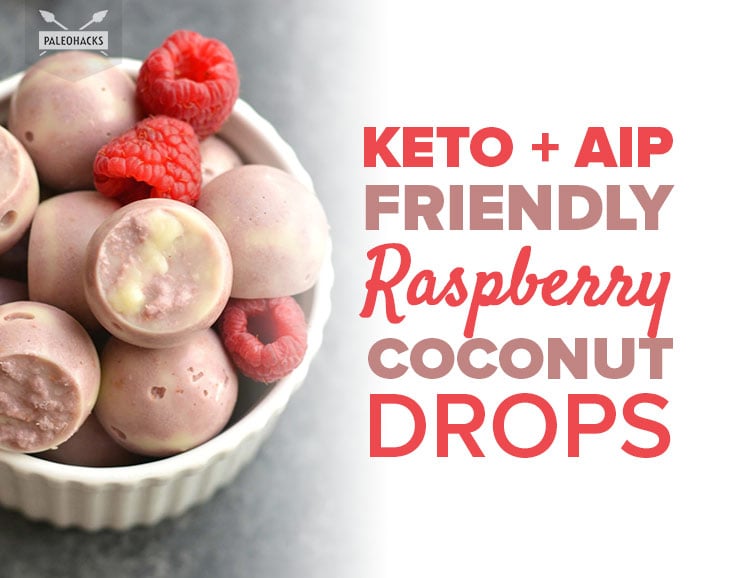 Just because you're following a specific diet or protocol for your health doesn't mean you have to miss out on the foods you love. These adorable raspberry coconut drops are just as much fun to eat as they are delicious.
Naturally sweetened with fresh frozen raspberries and coconut nutrients, these treats are easily blended into a mixture that can boost antioxidants and naturally protect against cancer. It's perfect for ensuring optimal sweetness without using any refined sugars.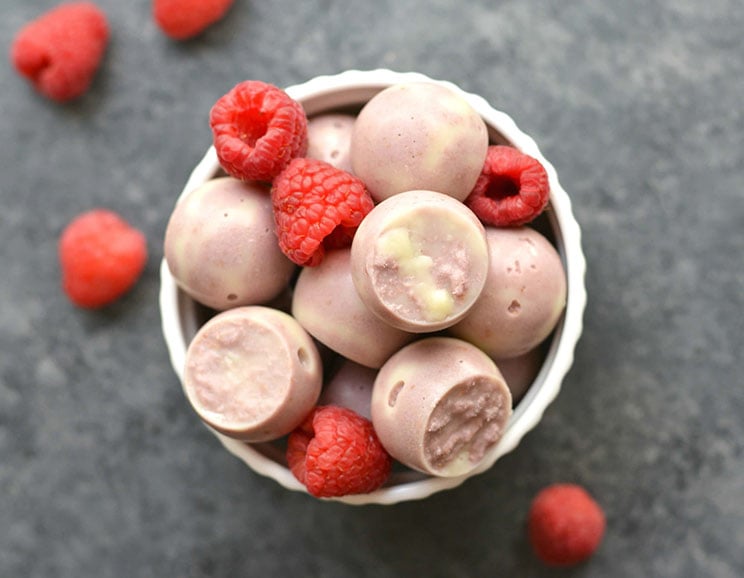 To begin, place fresh raspberries on a baking sheet lined with parchment paper and set in the freezer for at least one hour, or until frozen. Once they're frozen, pulse them in a blender to create a crumbly, powder-like mixture.
Then stir the raspberry mixture into a small pot with melted coconut butter, coconut oil, and vanilla extract. The ingredients should blend perfectly into a silky smooth, cream-like mixture. Set the mixture into a BPA-free silicone mold (we used one where each cavity measures 1.3" x 1.3" x 1"). Tip: If you don't have a silicone mold, you can also use an ice cube tray by filling each cavity halfway. Place the mold in the freezer for about one hour, or until the drops are solidified.
Once set, pop them out of the mold and enjoy! Keep them fresh by storing in the refrigerator for up to 10 days, or in the freezer for up to 30. They're made with fresh raspberries, so keep that in mind!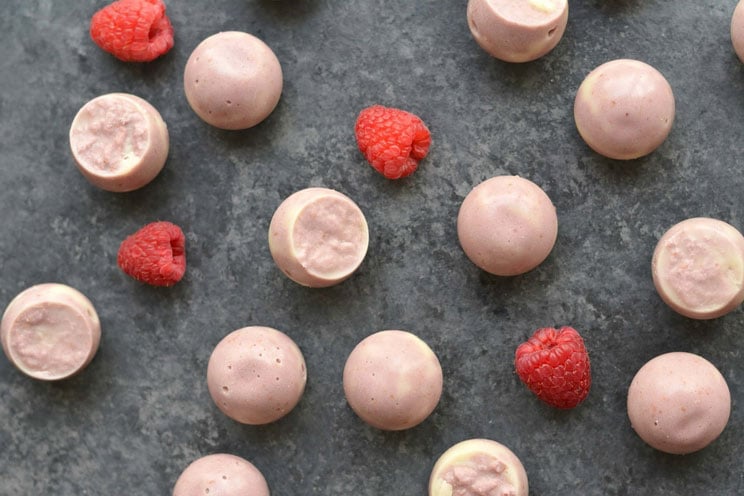 Keto + AIP Friendly Raspberry Coconut Drops
PaleoHacks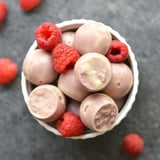 Ingredients
1/2 cup coconut butter
1/2 cup coconut oil
4 tbsp. raspberries
1/2 tsp. alcohol-free pure vanilla extract
Directions
Place fresh raspberries on parchment-lined baking dish and set in freezer for one hour or until frozen.
Meanwhile, stir coconut butter, coconut oil, and vanilla extract in a small pot on medium heat. Stir occasionally to help all ingredients fully melt.
Remove the raspberries from the freezer and place in a blender. Pulse several times until a crumbly mixture forms.
Add the raspberries to the pot with the coconut butter and stir to incorporate well.
Spoon the mixture into the silicone molds. Use a knife to flatten and smooth.
Place in the freezer one hour or until the coconut drops are solidified.
Remove from the freezer and pop the drops out of the molds to serve.
Keep in the refrigerator for up to 10 days, or in the freezer for 30 days.
Information
Category

Desserts

Cuisine

North American

Yield

20 drops

Total Time

59 minutes, 59 seconds