Khloe Kardashian Jealous of Kourtney's Weight Loss
Is Your Family Competitive About Being Thin or Losing Weight?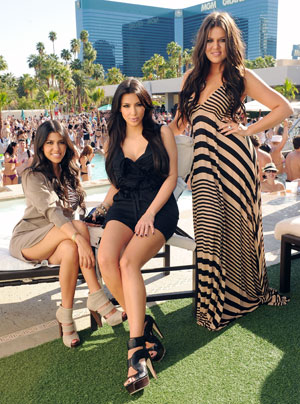 Kourtney Kardashian has already slimmed down after giving birth to her son, Mason, this past December. Her sister Kim said recently in Us Weekly, "My sister weighs less than I do, and she just had a baby — so that's kind of fascinating to me. She looks amazing." Kourtney said, "Definitely breastfeeding helps. Everyone says that, but it's really true — and it's just being a busy mom."
It's great that Kim is so supportive, but sister Khloe, on the other hand, is a little jealous and wishes she could lose weight as easily as her sister. Khloe said jokingly, "If that's all it takes, breastfeeding? Then someone breastfeed off of me! I don't care!"
My family is very supportive of each other when it comes to being slim and healthy, but it seems there's a little competition among the Kardashian sisters. What's it like in your family?