A divorce, a wedding [1], and a baby on the way — it seems there's nothing that can stop these celebs from fitting in workouts this week!
Jenna Fischer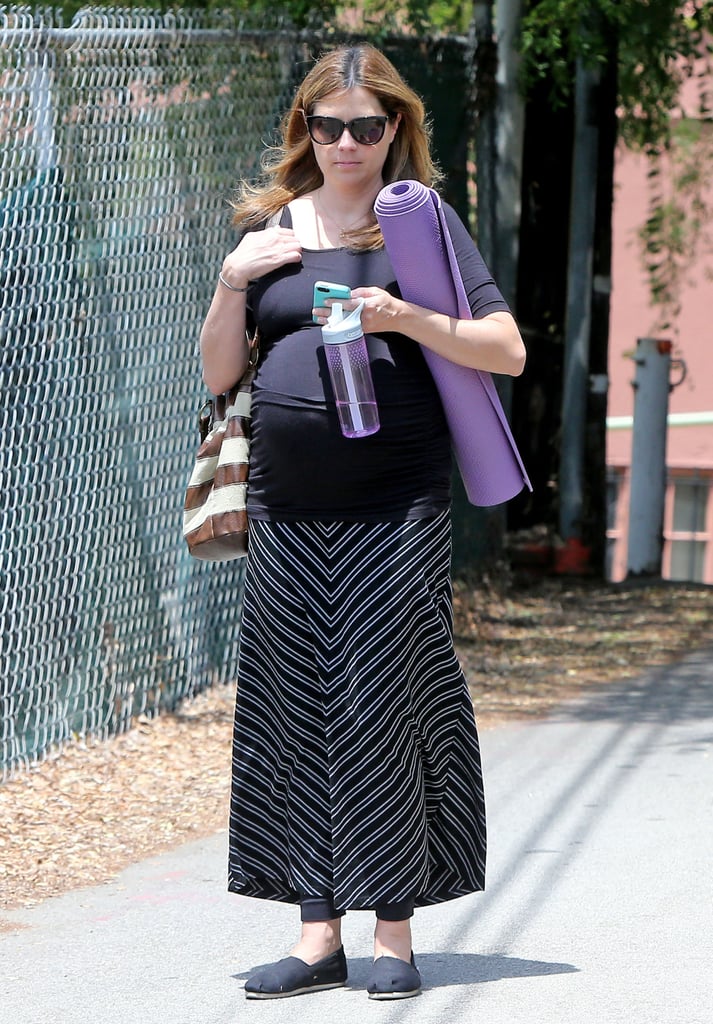 She might be eight months pregnant, but that doesn't keep Jenna Fischer from her yoga practice. She brought along a purple water bottle and matching yoga mat.
Naomi Watts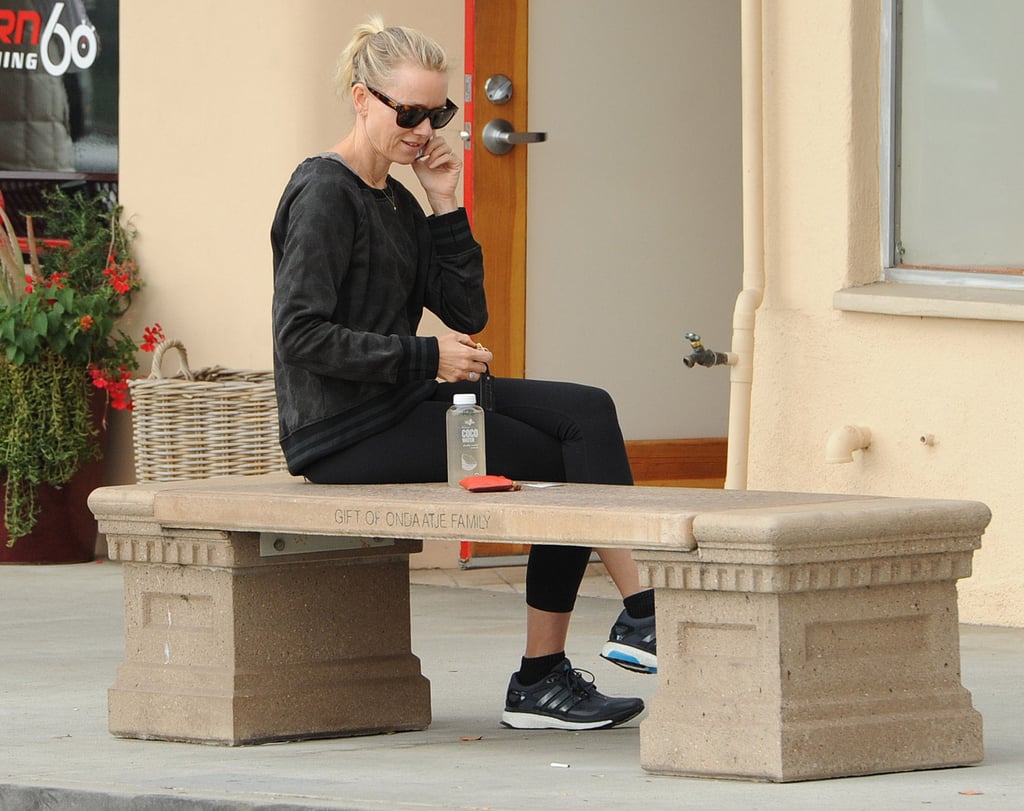 Naomi Watts [2] looked cool in black as she took a quick break from her workout session at Burn 60 with a bottle of coconut water.
Hilary Duff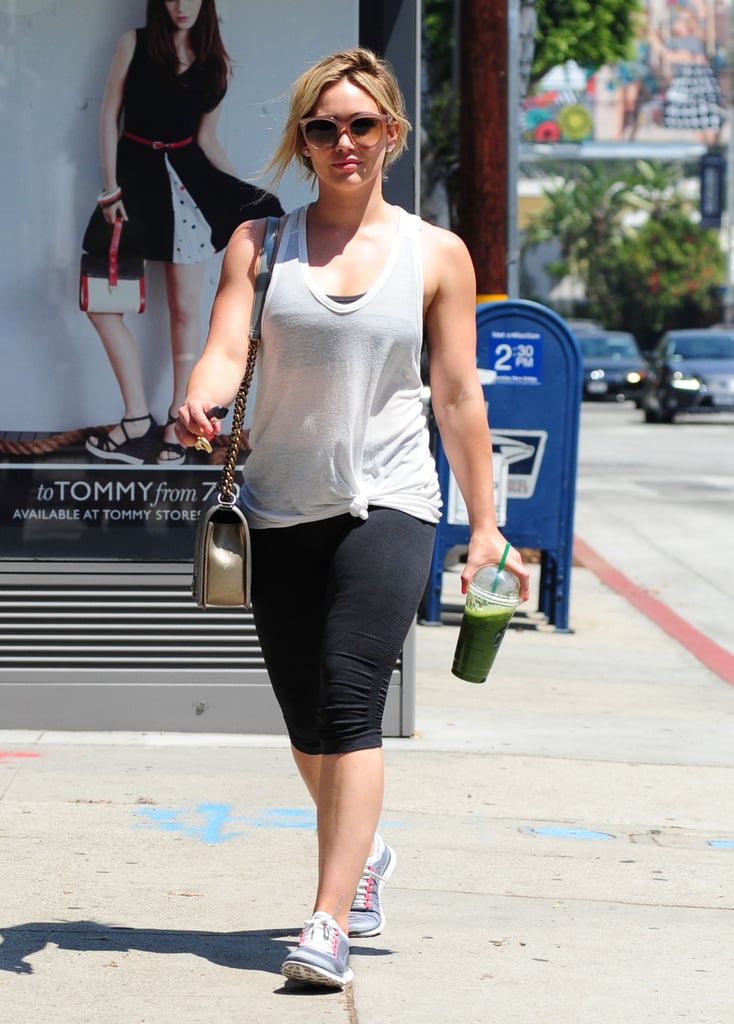 Hilary Duff [3] likes to stay healthy with a green smoothie [4] after her gym session.
Kim Kardashian and Kanye West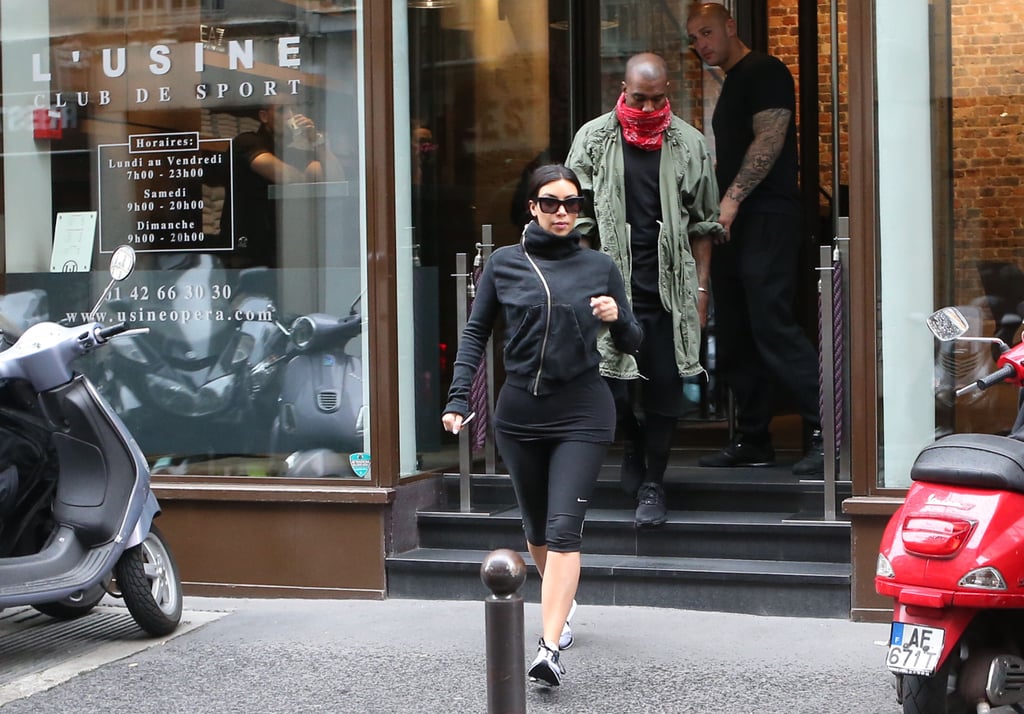 In anticipation of their big wedding this weekend [5], Kim Kardashian [6] and Kanye West [7] were spotted leaving a fitness studio in Paris.
Vanessa Hudgens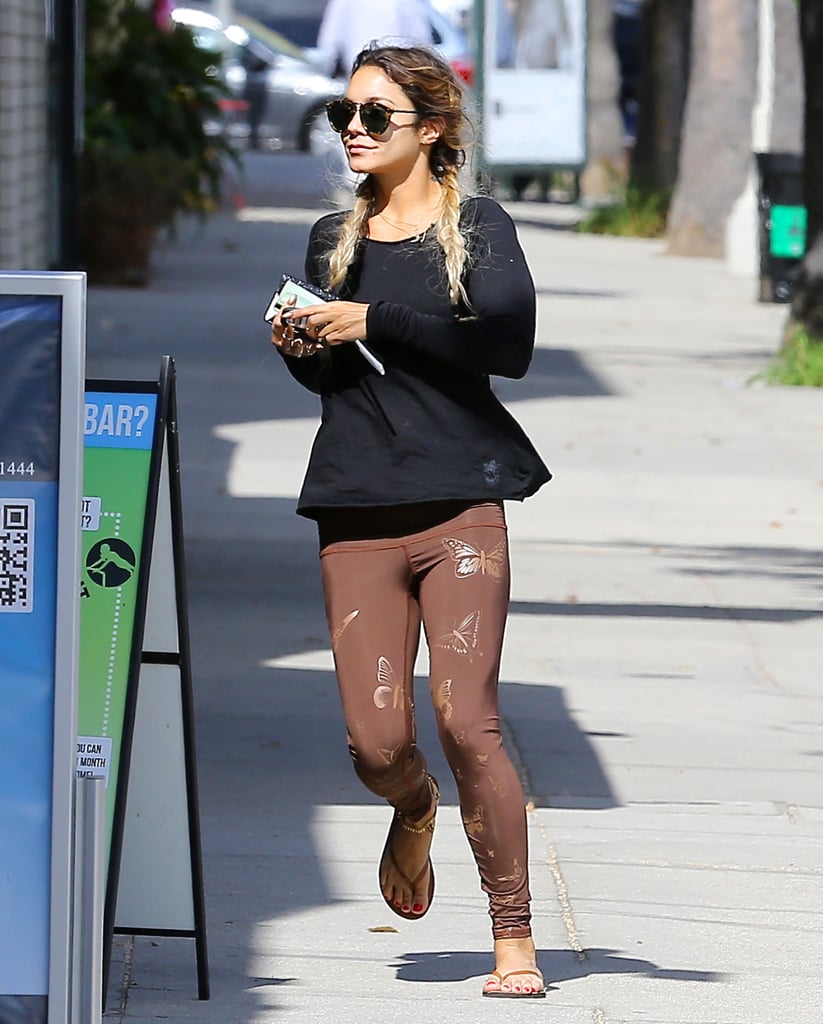 Vanessa Hudgens [8] likes to stay fashionable at the gym — she sported butterfly-print workout pants to Pilates.
Nikki Reed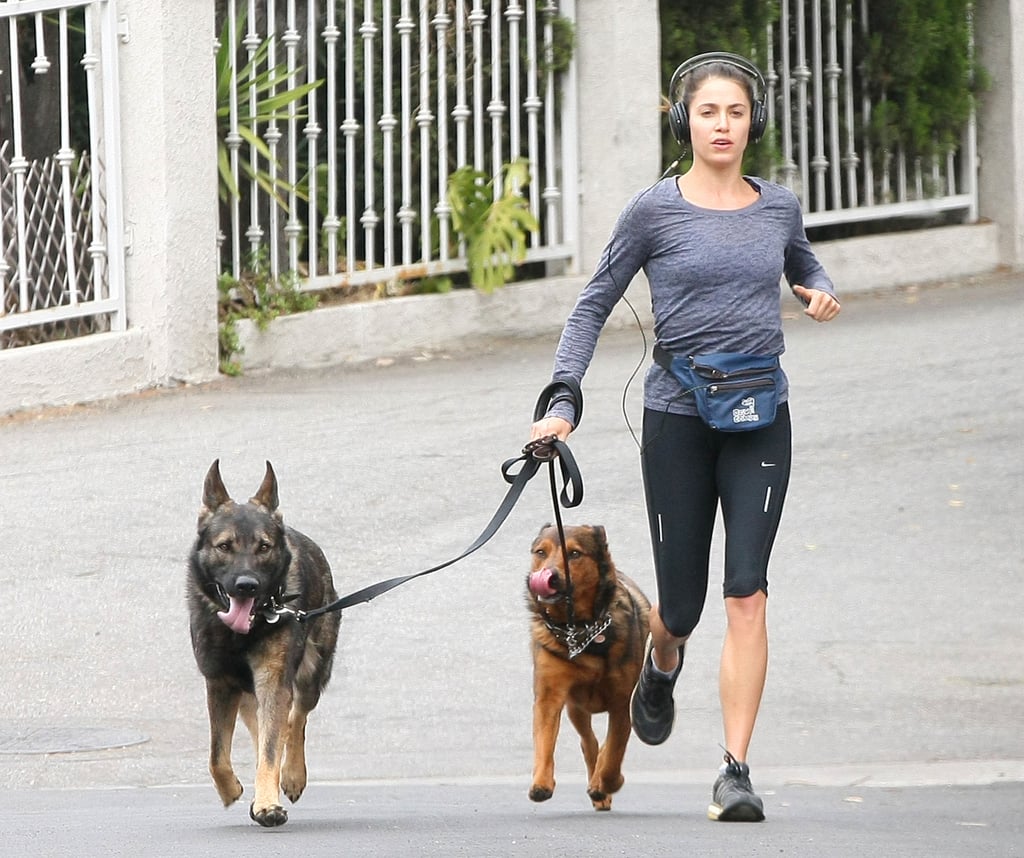 Nikki Reed [9] doesn't just walk her dogs. With her headphones on and her fanny pack buckled, she went for a run with her two canine friends. The actress filed for divorce from her husband, Paul McDonald, but she has recently been seen spending time with Derek Hough.