Kim Kardashian Goes Gluten-Free
Kim Kardashian Gets Slim by Slamming Gluten
Add Kim Kardashian to the list of celebs praising a gluten-free diet. Along with this sexy snapshot, Kim tweeted, "Gluten free is the way to be . . . "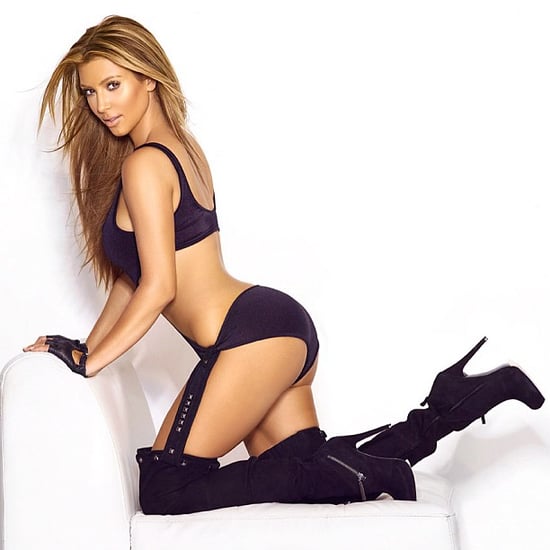 Kim is all about maintaining her slim figure complete with those signature curves. Earlier this year, she revealed the secret to keeping her size-2 body, telling Us Weekly, "Changing my eating habits makes a big difference," which includes eating a more organic-based diet, free of refined sugars. Kim isn't the only celeb linking a slimmer bod to ditching gluten. Miley Cyrus explained that her recent weight loss was due to going gluten-free because of "a gluten and lactose allergy."
While many have had success losing weight by eliminating gluten from their diets, it's important to note that a gluten-free diet isn't the magic ticket to a thinner you. There are many high-calorie foods that are gluten-free (and foods like pizza, bagels, pasta, french fries, and cookies all have gluten-free versions). Not keeping an eye on portion sizes of these kinds of foods can actually cause weight gain. It's hard not to ignore the buzz though, especially if you're having trouble losing weight with the traditional route of exercise and a healthy diet. I'm wondering . . .
Source: Instagram