Kim Kardashian Loves Barry's Bootcamp Workout
Kim Kardashian's Breakup Workout: Barry's Bootcamp
Kim Kardashian is not one to drown her heartache in tears; she's more the sweat-it-out type. She's moving on post-breakup and working it out. The 29-year-old recently told People magazine that she's all about the boot camp workout these days: "I'm kind of loving Barry's Bootcamp. It's torture but it's amazing. I see a difference right away when I go."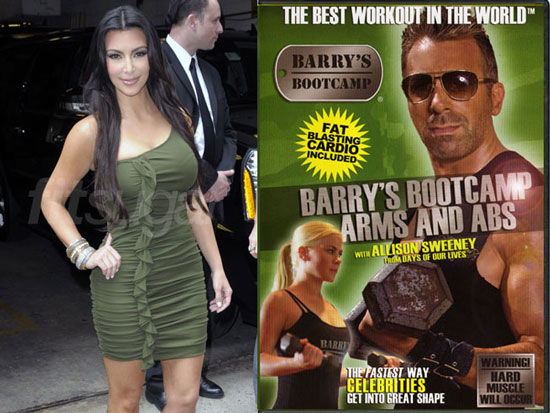 Classes at Barry's Bootcamp combine "drill sergeant tactics with a party atmosphere." Currently classes are held in three So Cal locations: West Hollywood, Sherman Oaks, and San Diego. Classes are around $20 a pop. Barry's classes begin with a 25 to 30 minute hilly interval workout on the treadmill, which is followed by 25 to 30 minutes of strength training, ending with a stretch-filled cooldown. Don't live in LA? You can always try the workout via DVD.
Running was always my cure for heartache; what's your breakup workout?