Kirstie Alley's Organic Liason Weight Loss Program
Kirstie Alley Lost 20 Pounds With Organic Elixir?
Is it me or does it seem like Kirstie Alley's weight is always in the news? She's losing weight, then gaining it, and now she's lost some again. According to People magazine, Kirstie has dropped 20 pounds off her frame. She has narrowed down her issues and knows her "two biggest hurdles in weight loss and maintenance are cravings and too big of an appetite." To get back on the road to a healthy figure, she's developed a weight-loss program that specifically deals with those two issues. It's called Organic Liaison, and it's the first ever USDA-approved certified organic weight loss program. The plan is designed to be healthy, easy, convenient, tasty, affordable, and something you can stick with for the rest of your life.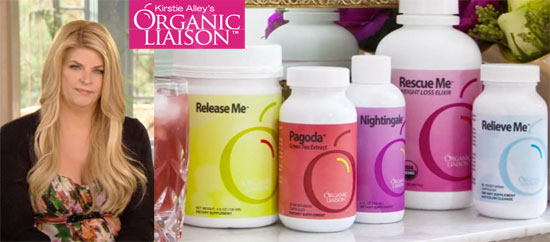 I was excited to hear all this, until I found out that the "program" is really just a bunch of supplements. The Rescue Me elixir is a formula "packed with essential vitamins, minerals and nutrients, [which] helps to reduce cravings while giving you an energy boost." Kirstie basically says it works because it's organic, and when you drink it, you won't be hungry so you end up losing weight. I'm sorry, but I'm not buying it. I am not a fan of weight loss supplements, organic or not.
Apparently the program is working for Kirstie, and her progress will be chronicled on her new reality TV show, Kirstie Alley's Big Life, which debuts March 21. Tell me, do you think these weight loss products will get her healthy once and for all, or do you think it's just another turn on her roller coaster weight loss ride?