Kristin Davis Facts: She Used to Teach Yoga and Is Sober
Kristin Davis: "I Used to Teach Yoga."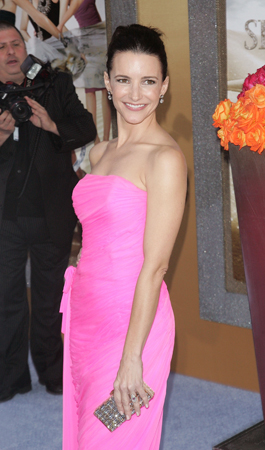 For those of you who can't wait to see Sex and the City 2 later today, here are a few healthy tidbits about Kristin Davis to whet your appetite. Kristin — aka Charlotte York — shared "25 Things You Don't Know About Me" with Us Weekly, including that she used to be a yoga teacher! Kristin, 45, studied yoga in her 20s and taught at a studio before her acting career took off.
Five more healthy tidbits from Kristin:
"I have solar panels on my house in L.A."
"I've been sober for more than 20 years."
"When I work out, I listen to the young ladies: Beyonce, Miley, Gaga, Britney."
"My grandmother Flossie is 101 years old. Her health inspires the whole family to eat right."
"Serena and Venus Williams invite me to their tennis tournaments. I love to go and watch them play."