La La Vazquez Loses Weight For Wedding
La La Vazquez Slims Down For Her Big Day
With the wedding less than two weeks away, TV celebrity La La Vazquez has been working out with trainer Gunnar Peterson to slim down for the big day. La La, 30, recently told Us Weekly that she's already lost a total of 13 pounds!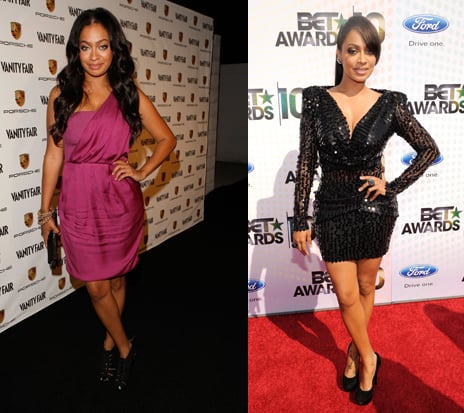 To get in shape, La La hits the gym with Gunnar five days a week and hikes in Runyon Canyon to "get the cardio up." Gunnar — who also trains Jennifer Lopez and Kim Kardashian — focuses on circuit training, mixing strength training moves with cardio intervals. La La changed up her diet, too, and says she's been watching what she eats without starving herself.
"No soda. After a certain time I cut it out. I love chocolate. Nestle Crunch, Kit Kat, chocolate cookies, I love them. I've completely cut that out."
With a fitness regimen like this, La La will be looking her best come the big day!
New brides, pay attention! We'll be bringing you tips on how to prepare your body for the big day, but we want to hear what you've been doing to stay in shape, too. Head over to the FitSugar Community and post your wedding workout tips, or, if you're already hitched, how did you get healthy for your big day?