Lack of Sleep Makes You Crave Junk Food, Study Says
Further Proof That Sleep Is Essential For Weight Loss
You've probably been there before: you stay up all night cramming for an exam or finishing a work deadline and reach for a pile of junk food to fuel you through the night. A new study shows that you're not alone — lack of sleep causes changes in your brain's reward and rational thinking centers to make it harder to resist fatty, high-calorie foods after dark.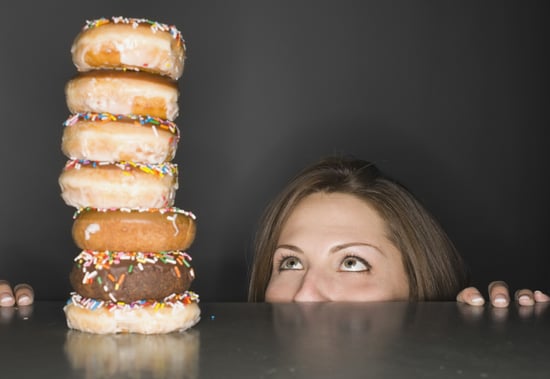 The small study, published in the journal Nature Communications, measured the brain activity of 23 young adults when shown fatty foods like pizza and doughnuts, as well as when they were shown healthy foods like carrots and apples. The more sleep-deprived the participants, the more their brains' reward centers lit up when shown the high-calorie foods. The study also found that lack of sleep led to impaired decision-making activity in another region of the brain.
It's a twofold assault to your weight-loss goals — you crave more high-calorie foods while simultaneously lacking the rational decision-making skills to resist them — which is further evidence that getting seven to nine hours of sleep a night should be part of your weight-loss plan. A previous study found that sleepy people end up eating about 300 calories more throughout the day, so if you want to eat right, rest up.