Lady Gaga and Beyonce Video For Telephone Shows Off Buff Bodies
Speak Up: What Is Your Current Favorite Workout Song?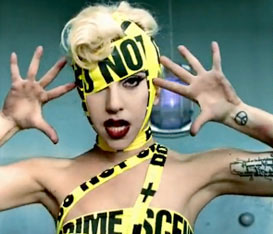 Like many of you, I was totally working out to "Telephone" by Lady Gaga and Beyonce last year. Actually, I was working out to everything Lady Gaga — I can't even tell you how many times "Poker Face" and "Bad Romance" motivated me to push through an extra 10 minutes at the gym. And just like the rest of her "little monsters," I was so excited to finally see the video for "Telephone" this week — it has everything you'd expect from Gaga and more, including some seriously buff women lifting weights. Love her or hate her, Lady Gaga's music is perfect for working out — well, at least for me it is!


The video has definitely refreshed the song for me and I can't wait to work out to it at the gym. Tell me, what song is currently on repeat during your workouts?