Lady Gaga Eats Healthy Diet of Turkey, Hummus, and Tofu While Touring
Lady Gaga Keeps It Healthy With Coconut Water and Hummus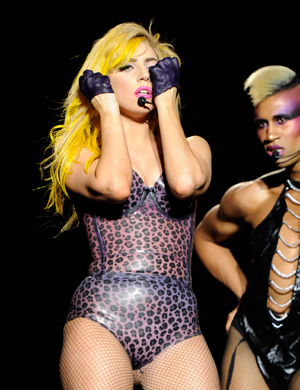 I'm not going to lie, I was starting to worry about Lady Gaga. Her demanding tour schedule, frequent workouts, and numerous public appearances seemed to be taking a toll on the singer: in March, Gaga almost collapsed while performing. The singer later told fans that she was dealing with exhaustion from jet lag and lack of sleep. But things are looking up.
Since then, Gaga has been making her health a priority; her choreographer Laurieann Gibson tells People that the singer is sticking to a healthy diet to keep energy levels up: "It's all about salsa with grain chips, tofu, turkey slices, hummus and coconut water."
It looks like Madonna is no longer the only pop star digging on coconut water!