Lady Gaga Tells Vanity Fair About Her Cocaine Use
Lady Gaga Does Drugs Occasionally — Do You?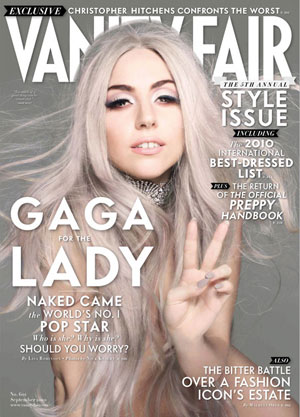 Drugs like cocaine, heroin, and marijuana are not only harmful to our bodies, but they're also illegal. Of course, that doesn't stop people from doing them. In a recent Vanity Fair interview for the September issue, Lady Gaga said she's "terrified of heroin," but was honest about her cocaine use.
"I won't lie; it's occasional. And when I say occasional, I mean maybe a couple of times a year."
The 24-year-old singer definitely doesn't condone drug use and says,
"I do not want my fans to ever emulate that or be that way. I don't want my fans to think they have to be that way to be great. It's in the past. It was a low point, and it led to disaster."
Gaga has had scary experiences with drug use, but I suppose in the celeb and rock star world, it's tough to break away from drugs completely. But using drugs isn't strictly for the rich and famous. Although it's not something people like to talk about openly, through this anonymous poll, I'm wondering . . .