Last Minute Toning For a Big Event
My Attempt at Last-Minute Toning Before a Big Event
Years ago I read a quote from actress Julia Stiles regarding a bikini scene in one of her movies. She admitted to doing about 100 crunches right before she shot the scene so her abs would look good onscreen! Somehow, that quote has stuck with me through the years and popped into my head in appropriate situations, like the wedding that I and my not-recently-worked-out arms will be attending this weekend.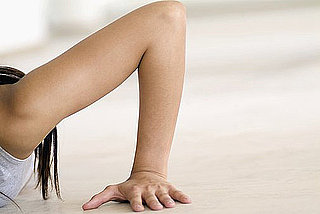 I'm wearing a strapless dress, and the weather forecast is in the 80s, so there's no chance I'll be hiding in a shawl the whole time. If last-second crunches worked for Julia, then last-minute push-ups should work for me, right?
I started with push-ups yesterday morning after I woke up and before I went to bed, and I'm planning on the same routine today, probably with a little bit of weight lifting. And right before the wedding, I'm planning on another round of push-ups (probably while in my dress). I'll probably be a little tired (and sore), but the confidence I'll have will be worth it!
Fingers crossed this method works. And lesson learned, next time I'm starting this arm-toning yoga routine a few weeks before a big event. Have you done this successfully before?