Lateral Moves in Strength Training Help Prevent Injury
Don't Skip the Side-to-Side Strength Moves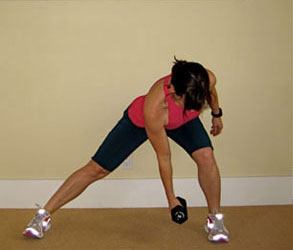 All my cardio involves mostly forward motion. Running, biking, and swimming are all about moving quickly and straight ahead. Only working in this movement plane (aka the sagittal plane) can make you susceptible to injury. Strength training with lateral motion works the stabilizing muscles of the lower body — the glute meds, on the outside of the pelvis, and the inner thighs — and the more stable you are the less prone you are to overuse injuries in your ankles, knees, hips, and low back. Get out of your fitness rut and work some sideways moves (aka the coronal plane) into your workout.
Here are a few suggestions:
How do you fit lateral moves into your workout?