The Latest Selection of Toning Shoes
Are Toning Shoes For You?
It all started with MBT, then Sketchers introduced the Shape-ups, and after that, I feel like I lost count of all the toning shoes being introduced to the fitness world. When the American Council on Exercise (ACE) investigated the fitness claims associated with these types of shoes, they found that "none of the toning shoes showed statistically significant increases in either exercise response or muscle activation." While some people love them; others feel they are just another pair of sneaks. Have you tried out a pair of these toning shoes pictured below? What was your experience?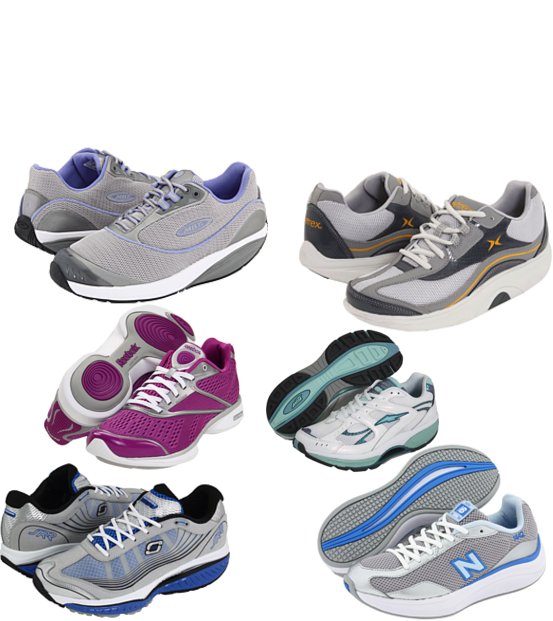 Clockwise from top left: MBT Fora ($170), Aetrex Bodyworks Toning Lace-up ($139), Avia IBurn ($40), New Balance WW1442 Rock & Tone ($68), Sketchers Shape Ups SRR ($70), Reebok EasyTone Flash ($100)