Lea Michele Fitness
4 Reasons Why Lea Michele Motivates Us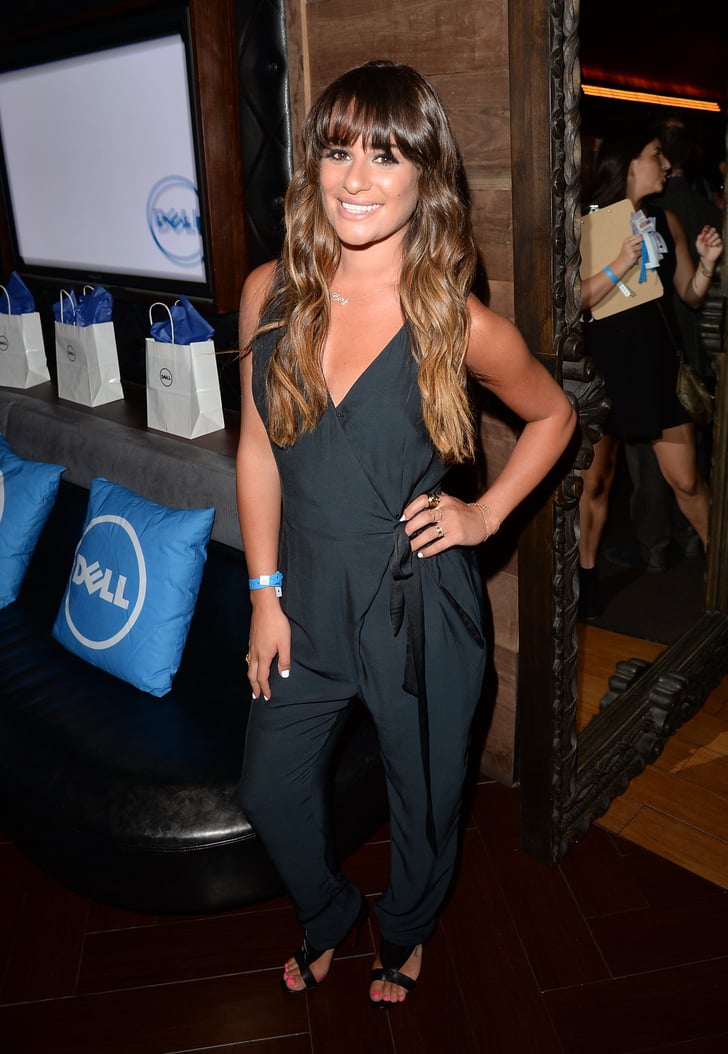 Happy Birthday, Lea Michele! The Glee actress turns 27 today, but her mature outlook on life makes her seem wise beyond her years. See how the driven actress takes care of her body and mind to live healthfully and happily.
She trains smart: Being able to pull through 16-hour workdays (and countless dance routines) means you've got to have a lot of stamina — and not a lot of free time. Lea's solution? Intervals. Lea's trainer Devon Butler recommends this workout for Lea: walk at a speed of four miles per hour at a 10 percent incline for three to four minutes at a time in order to burn major calories in a shorter amount of time. Lea also has said she's a fan of the Nike Training Club app to work out when she's traveling.
She's always on the go: Whether she's rock climbing or hiking, Lea always makes sure she's doing something good for her body. "Working out for me is something I do when I feel like it," she says. "But it's really about feeling good and taking care of my body rather than having to fit into any sort of model or anything like that. I try to eat well, and everything I do is really just to make me feel my best."
She takes a break: That being said, the public eye can be overwhelming, so Lea turns to yoga to calm her mind and relax her body when she needs to take a break. Lea's trainer Devon says that she is particularly a fan of Bikram yoga.
She eats for health: While Lea may love relaxing with a nice glass of wine, she's extremely conscious about what she eats. "I believe that what we put into our bodies is important," says the vegetarian (and sometime vegan), who was first influenced to live a plant-based lifestyle through the book Skinny Bitch.
She's happy in her own skin: Lea may not look like the stereotypical leading lady, and she's just fine with that. "I love myself, the way I look, my body," she told Women's Health. In an interview with Harper's Bazaar, she added, "How many managers told me, 'Get a nose job. You're not pretty enough'? But I proved them wrong."