Lea Michele Injects B12 and Eats Fish, According to ASOS Magazine
Glee's Lea Michele Turns to Injections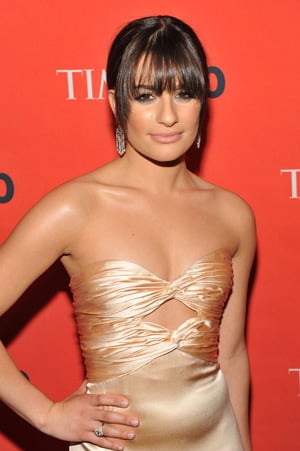 If you're like me, then you can't wait to tune in to tonight's episode of Glee, "Laryngitis," to see Rachel (played by Lea Michele) go into panic mode after losing her voice. Lea has mentioned her  vegan diet in the past — crediting it for her boundless energy — but a new interview in the UK mag ASOS reveals that the "macrobiotic vegan" actress is making the move away from veganism by "reintroducing fish into her diet." While she doesn't say why she's making the change, the article reveals that Lea regularly injects herself with vitamin B12 too.
The dietary changes might be Lea's way of making sure she is getting all of the nutrients she needs. Given her 75-hour work weeks, I'd say it's pretty important that she's not running on empty! And while it's definitely possible to get everything you need from a macrobiotic or vegan diet, the restrictions may force you to be more diligent since vegan diets can be at risk for lacking protein, iron, zinc, calcium, and vitamin B-12. On the flip side, they are usually rich in antioxidants, certain vitamins, and healthy fats.
While I've never been able to go completely vegan, I was a vegetarian for many years and filled my diet with dark leafy greens, legumes, and soy protein to balance out the lack of animal products. To get all of the nutrients they need, my vegan friends often rely on fortified cereals and soy products. For the vegans out there, what are your go-to dishes to make sure you're getting your protein, iron, zinc, calcium, and vitamin B-12?