Lea Michele Working Out | Pictures
Celeb Fitness Looks of the Week: Uggs, Shades, and Skulls
Fresh faces and moms dominated the celeb workout scene this week, and the activities were as varied as ever. Ashley Tisdale hit up Equinox while Naomi Watts went for a run in chilly New York City. Check out who else made time to sweat!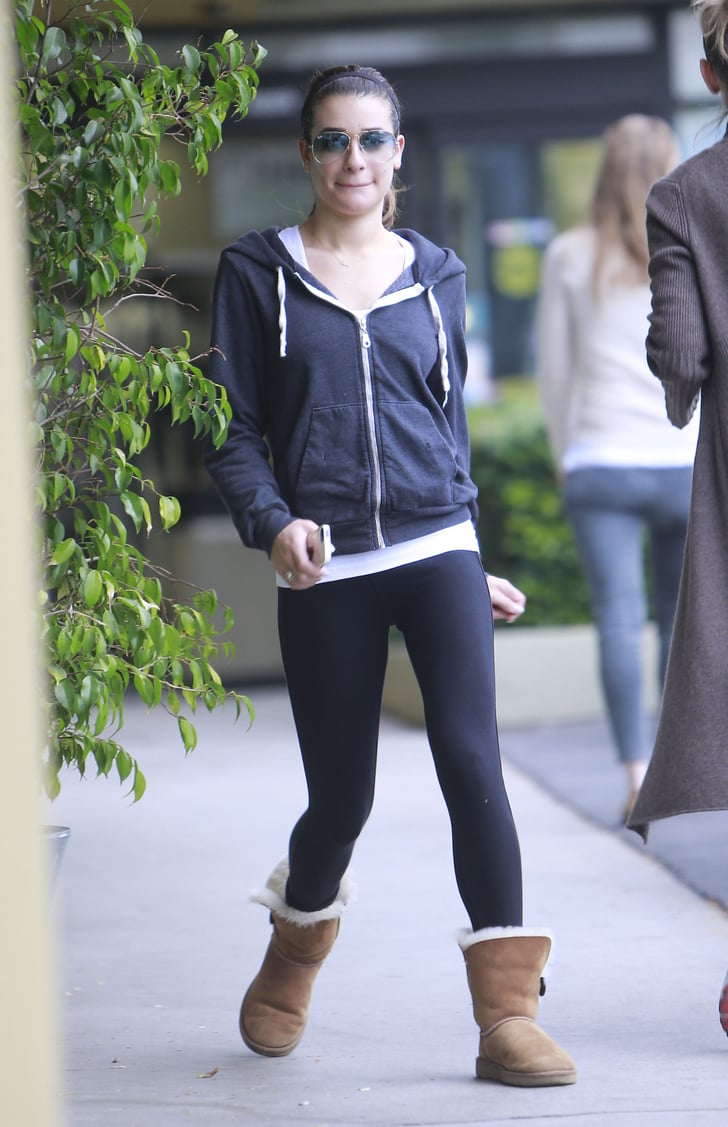 Lea Michele kept things incognito as she left the gym in sunglasses and Uggs. Check out Lea's entire fitness routine here.

We love how active Fergie is staying during her pregnancy! She was recently spotted running with her trainer in Mandeville Canyon Park in Brentwood in LA.
Ashley Tisdale

Ashley Tisdale sported a smiley face and crossbones tee while leaving a recent workout at Equinox. This shirt is definitely a workout fave of Ashley's; she wore it to the gym a few months earlier!

It looks like Amy Adams powered up with a smoothie and coffee before her workout — a winning combo in our book!
Naomi Watts

What better way to fit in a workout than while taking your kids to school? Naomi Watts ran behind her kids as they biked to school.