Les Leventhal Interview About Wanderlust
How a SF Yogi Stopped With Mistakes and Rose to the Top
Les Leventhal is a playful yogi who's been known to show up in class shirtless, tattoos showing, and always ready to rock. He's got an East Coast edge, but a Hanuman-like playful spirit. In short, he definitely set himself apart from the stereotypical image of a yogi at the Wanderlust Festival in Squaw Valley where I originally met him.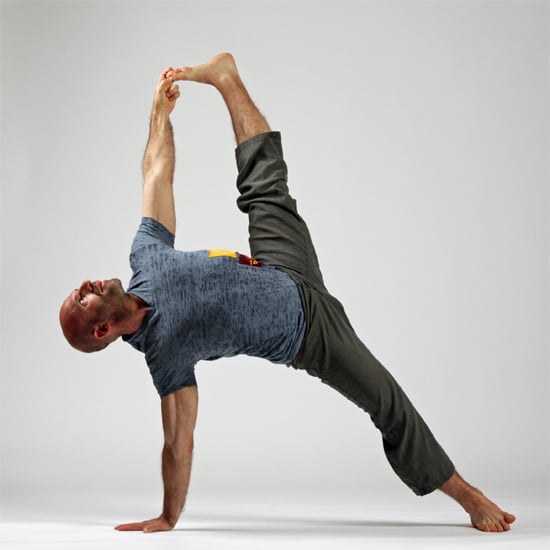 Les is a former addict (he's been in recovery since 2001), but while he was still using, a friend suggest he try yoga. He wasn't hooked initially, but as he got deeper and deeper into his practice, he found that early-morning classes couldn't happen if he was out partying until all hours of the night. For him, Wanderlust is a "big syringe of everything I ever wanted to experience when I was out there using." He's drawn to the beautiful vibe of the festival, the way everyone shows up for themselves and how it's constantly evolving — just like modern (and sometimes a very musical) yoga.
For those who prefer silence during their practice, it's probably best to stay away from Les's class, where you'll hear everything from Krishna Das and Jai Uttal to Joan Jett and Billy Idol — plus a little Rihanna for good measure! To those who don't agree, Les said "everything is yoga music. People should just find that place and space and let it motivate them."
As a teacher, Les doesn't believe in the word mistake, but he does see certain misalignments pop up in his classes. He constantly finds himself correcting people's feet: "When people are new, they don't have the connection that these turned feet can affect your hips, and that those hips can affect your shoulders, and that can sort of affect the muscles of the back." He's also a fan of props, which many yoga students are often self-conscious about using, but according to Les, props "teach students how to really engage muscles, especially in the legs."
For students who are fearful of pushing their bodies too much, he has a lighter perspective. While he doesn't offer a pose, or a sequence, or a retreat that can turn that around, he stresses that "it's OK to stay basic and new for a really long time. The first couple of years, just let yourself be new and fall."
Les will be teaching at the Wanderlust Yoga in the City event in San Francisco, but if you can't make it, then follow him on Twitter to stay up to date on all this yoga adventures.