Lessons Learned From Paleta Cleanse
Lessons Learned From 10-Day Cleanse
At the beginning of the New Year, I decided to try the Paleta Cleanse. As I read on the SF Foodie blog, January is the new Lent, and I was prepared to give up caffeine, alcohol, dairy, corn, soy, wheat, sugar, and artificial sweeteners. I wanted to see how I would feel and look living so vice-free.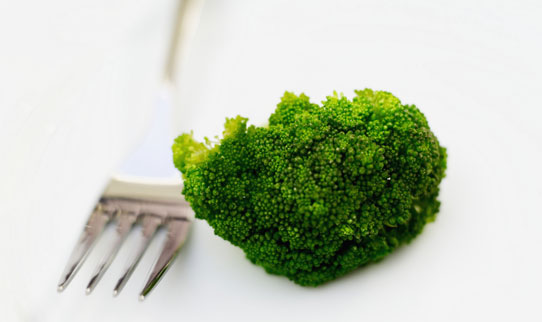 Paleta delivered meals to my home, and the food was all very good. Lean cuts of meat with vinegary sauces, oatmeal with apples and cinnamon, and sliced mango with pumpkin seeds were just a few of the detox meals and snacks. The cleanse included a series of shakes fortified with vitamin, minerals, and amino acids. The shakes come in four flavors and were grainy though not really unpleasant tasting. Ultimately, I found that liquid diets are not for me, and I don't really recommend them for anyone even for short durations. I do think that eating cleanly increased my energy and my skin looked great a few days into the cleanse. Along with a predictable lesson or two, I learned a a few unexpected things.
I like food. When I looked at the meal plan before starting the cleanse, I was concerned about the three days of just shakes. I have never thought just living on shakes was a good idea, and this experiment proved me right. After one day of eating only cold shakes on cold January days, I was tempted not by a plate of pasta, lemon meringue pie, or red wine, but unadulterated broccoli. I decided then and there to never feel bad about eating broccoli. I continued to follow the rules of the cleanse for the remaining six days, but I ate. I made Gwyneth's Goop soup, quinoa salads, and veggies galore. After not cooking for four days, I was excited to be back in the kitchen.
Gluten is not my BFF. Gluten has gotten a bad rap, and living without it for 10 days taught me that some of its rep might just be deserved. I noticed that once I brought bread back into my life, I felt a little more lethargic after meals and downright sleepy in the afternoons. Oats beat toast for breakfast in my book.
Keep on reading for more on meals, exercise, and life on a cleanse.
Food is more than just sustenance. When my youngest daughter told me she missed eating with me, I knew that 10 days of eating on my own was not good for my family. Meals are the rare times that we are all together. We start the day together at the breakfast table (I force myself to sit down and eat, rather than running around willy-nilly making lunches or emptying the dishwasher). At dinner we check in on the events of the day. Not eating the same meal was rough.
I eat off of my kids' plates — a lot. With the majority of my daughters' fave foods off limits to me, I realized how often I finish their meals, in scenarios like this: "You don't want the crust of your PB&J — I'll take it." This is a habit that I have stopped doing thanks to the cleanse, and I think my waist line is happier for it.
Exercise is key to my happiness. On this cleanse, 30 minutes of moderate exercise, like walking and yoga, is recommended, but for me that is not enough. I need to run and bike. My weekly ritual of 90 minutes of Vinyasa yoga was disrupted. I missed sweating, getting my heart rate up, and taxing my muscles. If a cleanse requires you to take in so few calories that you're not supposed to burn calories getting your sweat on, I'd say skip it. Sweating is a great way to "purify" your system.
Instead of taking 10 days off to "detox," I've been incorporating these eating principals into my daily life by avoiding the off-limit foods until dinner. Or by keeping gluten out of my meals for a few days in row. There's something about eating so stringently for over a week that made me splurge when I finished the cleanse, which is not the point of a detox. I do think I eat healthier post-Paleta, but I will never not eat.