Light Dessert Recipe: Raspberry-Pistachio Cake
A Lighter Dessert: Warm Raspberry-Pistachio Cake
From sorbet to straight out of the basket, I celebrate all things raspberry. I even like Prince's odd '80s tune, "Raspberry Beret." The only dessert that can trump something chocolatey, in my opinion, is a dish featuring my favorite fruit — the raspberry.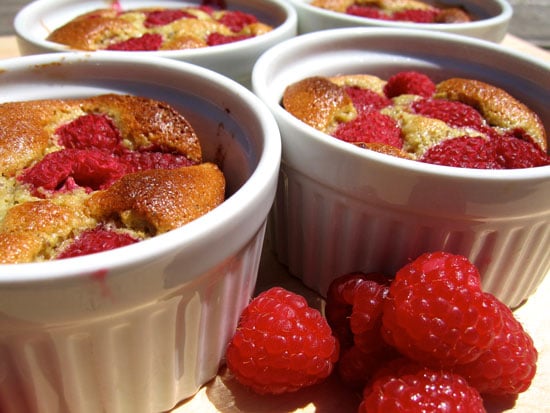 Since I like to tinker in the kitchen, I decided to try to improve the healthiness of a recipe I've been making for years: a simple pistachio cake topped with raspberries before baking. By swapping out butter for Greek yogurt and two egg whites for a whole egg, I made the cake lighter in density along with lightening the caloric load; I shaved almost 100 calories off a serving. I think I improved the flavor too. The nuttiness of the whole wheat pastry flour complements the pistachio flavor, and the cake is moist. Plus, each serving is baked individually to help portion control. You got to love ramekins!
Ingredients
Nonstick cooking spray
1/2 cup shelled unsalted pistachios (or blanched whole almonds)
3/4 cup sugar
1/4 teaspoon salt
4 tablespoons Greek yogurt
1 teaspoon vanilla extract
1 egg and two egg whites
1/2 cup whole wheat pastry flour
1 cup fresh raspberries
Directions
Preheat oven to 400 degrees. Coat six 6-ounce ramekins or custard cups with cooking spray. In food processor, finely grind nuts with sugar and salt. Add yogurt, vanilla, and whole egg; process until smooth. Add flour; pulse until moistened (do not over mix). Scrape batter in a large bowl.
In a medium bowl, beat egg whites until stiff peak form. Fold into cake batter.
Divide batter equally among ramekins; sprinkle with raspberries. Place on a rimmed baking sheet; bake until firm and pulling away from sides, 20 to 25 minutes. Serve warm (or at room temperature).
Serves 6.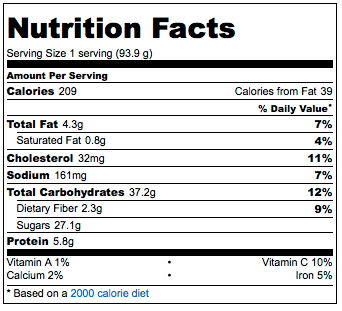 Information
Category

Desserts

Cuisine

North American