A Little History on the Annual Physical
Do You Get an Annual Physical?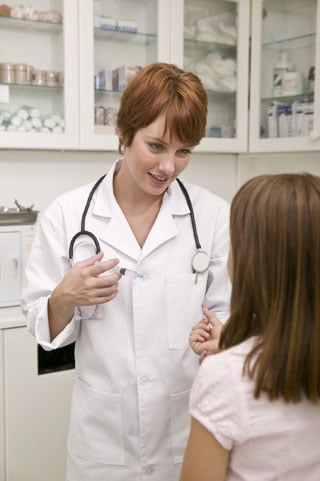 Way back in the 1920s the American Medical Association began recommending annual physicals: a yearly check-in with your doctor for some basic medical screenings. In that same decade the US Public Health Association launched a nationwide campaign promoting the physical, which was part of the early stages of institutionalized preventative medicine. The slogan was simple: "Have a Health Examination on Your Birthday." But is what was common practice still the status quo? From my arm chair, it seems the physical exam has gone out of fashion as insurance and medical rates have sky rocketed and the modern woman's free time has shrunk. Many women see a gynecologist annually, so why bother with a primary care physician too?
In theory, I feel a physical is great idea — thinking it's a good time to build some rapport with your doc. Should something dire happen in the future it would be nice to feel like you had a relationship with him or her. In practice, I tend to skip them — I am not saying this a good thing or that it's recommended. This is simply another way of dealing with the ever-shrinking amount of free time. I just tend to go to see my physician when I am sick. What about you?