Lo Bosworth Talks About Spinning and How Group Fitness Classes Are Motivational
Lo Bosworth Needs Her Butt Kicked by Someone Else, Do You?
Lo Bosworth may be into boxing, but she's also into spinning at Equinox. The Hills actress tells People,
"As far as fitness, I love indoor cycling — it has made a really big difference. I feel a lot skinnier than I did last year. It's kind of the ultimate cardio."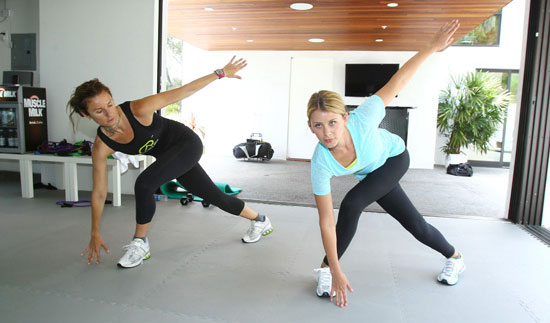 She admits that exercising with a group class and an instructor who pushes you is majorly motivating. Lo adds,
"Because if I'm by myself, I go to the gym and do 15 reps. And then I'm like, 'Oh, my e-mail. I need to make a phone call.'"
Because I'm somewhat competitive, I do a pretty good job of pushing myself through an intense sweat session, but I do love the occasional tush whooping from a badass trainer or instructor. Tell me, do you prefer kicking your own butt or having someone kick it for you?