Lole Silhouette Tank Top Review
Gear Review: LOLË Silhouette 2 Tank Top
I thought when it came to good workout gear, I was pretty much in the know; turns out I was wrong. So when LOLË — a Canadian-based company specializing in activewear for women that I had never heard of — contacted me about its new Spring-Summer line, I was curious. After looking at the company's website and getting a sense of its philosophy, I was excited. LOLË is an all-encompassing line of clothing devoted to women who lead active lives, love to be outdoors, love to laugh, and want to look feminine.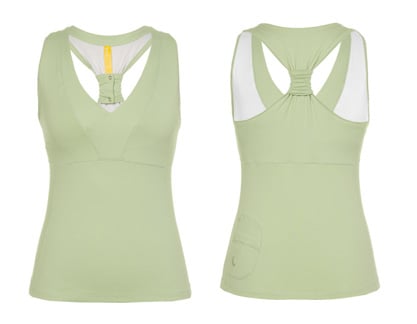 When I first received the Silhouette 2 Tank Top ($60), I was pretty apprehensive. Disclaimer: sport tanks with built-in bras usually don't work for my larger-on-top frame. Still, I loved the color (sage green) and the design, so I wanted it to work. Guess what? It totally did! Once I took out the removable soft pads from the inner bra, the tank fit perfectly. Because my girls need extra support I still wore my own bra underneath it, but the built-in bra did not cut me off along the chest like most inner bras do.
To see how it performed and view more pics,
.
First things first: it's beautiful. As soon as I put it on I thought to myself how flattering the cut was, and that it could even be worn outside of a gym, which seems to go along with the LOLË philosophy. Getting past my vanity of how good I thought it looked, I took it on a couple of test drives — I wore it to the gym, rock climbing, and on a bike ride. The nylon/spandex blend is nice and stretchy, making it really comfortable, which is especially important in climbing. It also had great wicking abilities: on my bike ride I got especially sweaty but the tank kept me cool and dried really fast when I did get extra sweaty. It also has a sun protection rating of UPF 50 — this thing is practically begging you to take it outside!
The top is made from LOLË's "2nd Skin," and the company uses a wide range of materials (seven in all) to make clothing that is best suited to different types of activity, weather, warmth, and more. According to the tag on my tank, they suggest using 2nd Skin clothing for things like hiking, running, climbing, and tennis. There's a small pocket on the back of the tank that is perfect for carrying a MP3 player, ID card, and key. And the racer-back design of the tank can easily be made wider by taking off a small band that holds the material together (see pictures for better detail).
I'm totally a LOLË convert now and am excited to try out more clothing from its line. The prices are on par with Lucy, but if you're looking for a deal, the entire Winter line is currently on sale, or you can find past-season goods at the Sierra Trading Post.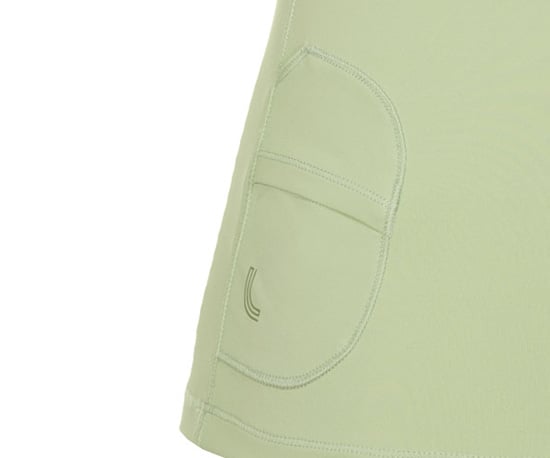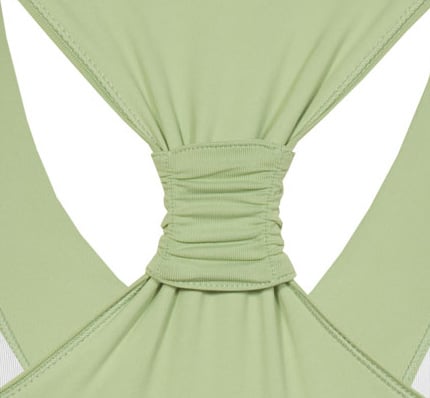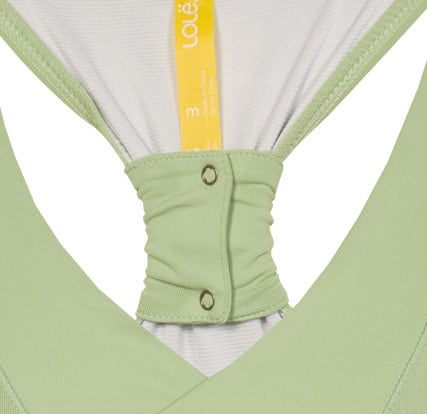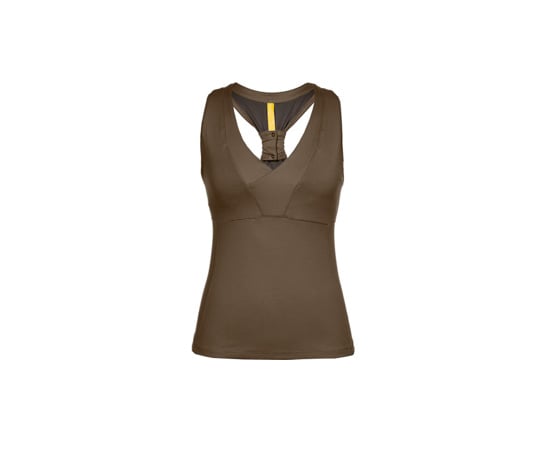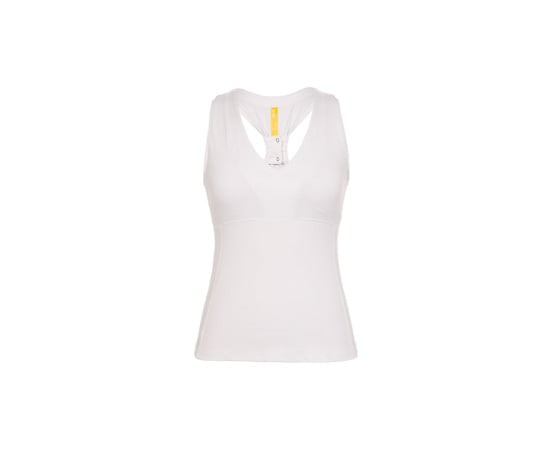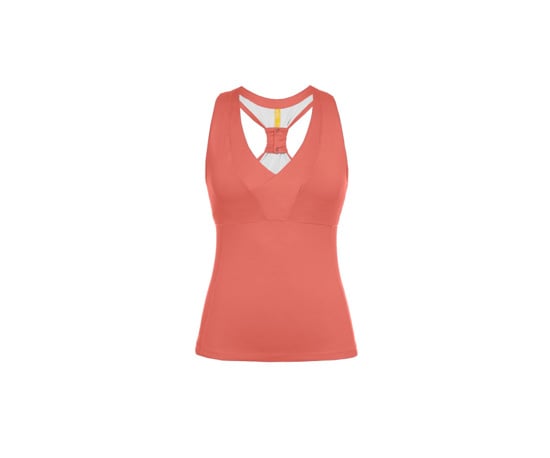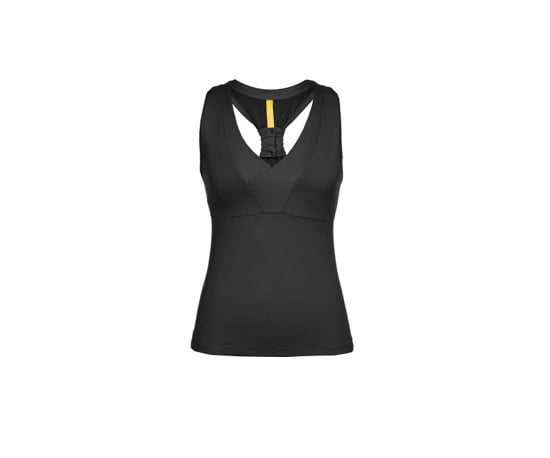 Have a piece of gear you love? Or did you recently drop some dough on a gadget that didn't pan out? Share your review in our Good Gear/Bad Gear community group.